2017 marked the first full year with Generation Z in the workforce—a cohort typically defined as being born between 1995 and 2012. As these new employees set their sights on becoming future movers and shakers, organizations need to know what Gen Z brings to the workplace in order to foster the vibrant multi-generational mix that every enterprise depends upon.
Gen Z is a distinct generation and not to be grouped in with their Millennial counterparts. From their expectations around technology to their preference for work–life blend over balance, these employees are already reshaping the workplace in new and exciting ways.
By understanding a few core characteristics, organizations can learn how to engage Gen Z employees more authentically and harness their talents to the fullest. At the same time, there are challenges associated with integrating a new cohort into an already age-diverse workforce.
This article examines the key traits of Gen Z and describes how effectively integrating these newcomers can help create an inclusive environment that enables employees—irrespective of age—to be the best they can be. Social researcher Claire Madden and Gen Z guru David Stillman weigh in with their perspectives and latest research findings on this generation.
Get the trend PDF report, please follow this link: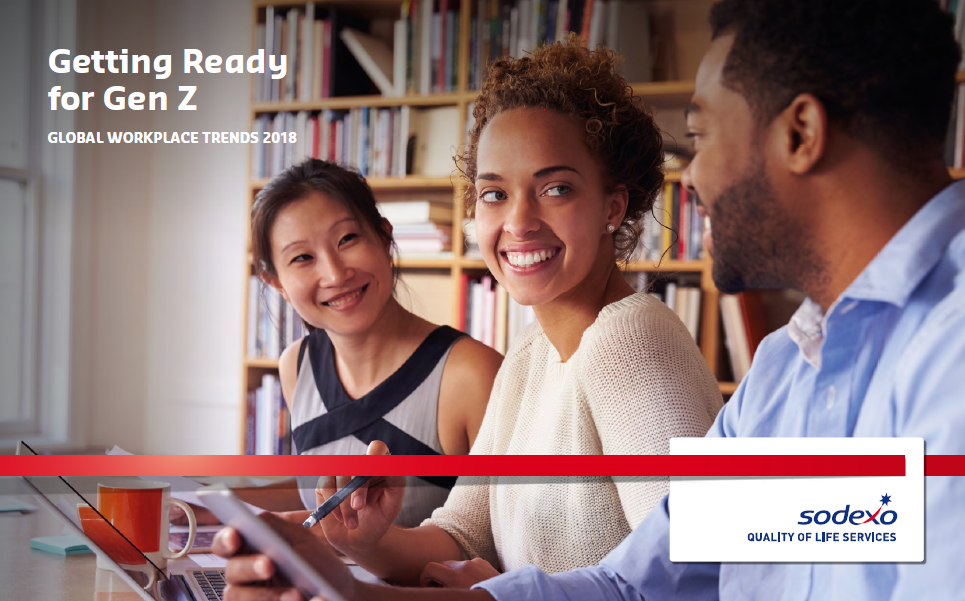 To get a snapshot:

About the 2018 Global Workplace Trends
Every year, Sodexo looks at the main factors affecting the world's workers and employers now — and in the future. These trends resonate across the spectrum of employee experience and can serve as a useful tool for employers navigating a landscape that is ever evolving.