The Internet of Things: Shaping the Future Workplace
In an environment of constant progress, more organizations are questioning how future technology could impact their operations. More so than almost any other development, the Internet of Things (IoT) offers immediate improvements to the employee experience, from enhanced organization to more efficient facility management that boosts productivity.
But what exactly is the "Internet of Things"? And what types of IoT solutions make sense for the workplace? This article answers these questions and more, offering a helpful guide for companies looking to leverage this evolving workplace trend to their advantage.
As with any new technology, however, the world of IoT raises a number of concerns for employers and employees alike—from privacy issues to security threats. Organizations that choose to implement IoT solutions should do so deliberately and intelligently, with employee involvement and input throughout.
This article explores how IoT is reshaping the modern workplace, with an emphasis on the disruptions and innovations employers can expect to see in 2018 and beyond. Insights from IoT expert Rob van Kranenburg and Belen Moscoso del Prado, who is leading Sodexo's digital transformation, add to the body of knowledge on this fast‑moving trend.
Get the trend PDF report, please follow this link: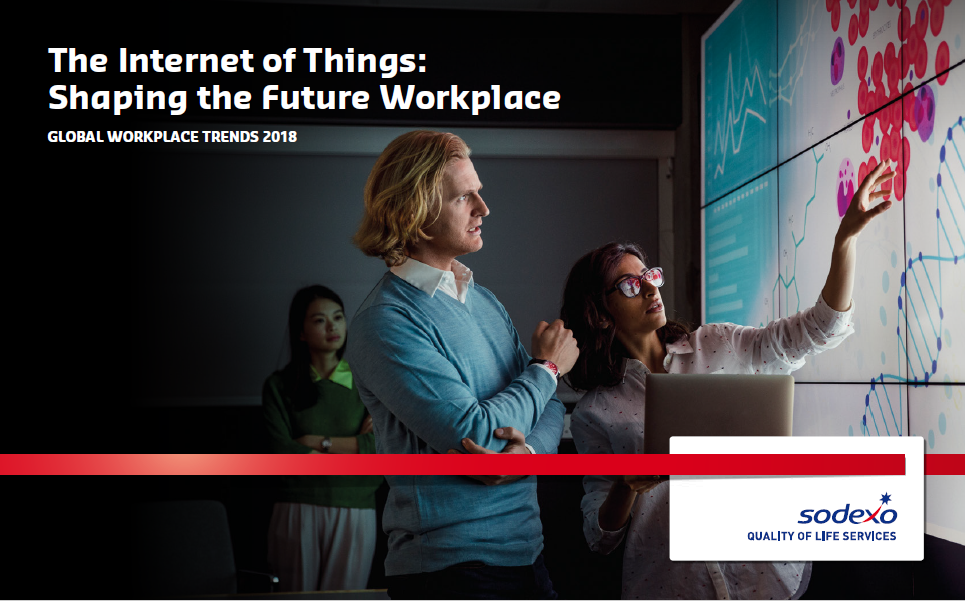 To get a snapshot:

About the 2018 Global Workplace Trends
Every year, Sodexo looks at the main factors affecting the world's workers and employers now — and in the future. These trends resonate across the spectrum of employee experience and can serve as a useful tool for employers navigating a landscape that is ever evolving.