Moving the Needle on Gender Balance
For much of the recent past, business has taken a more direct approach to improving diversity in the workforce, particularly when it comes to addressing gender imbalances on teams.
Now, with a growing awareness around the unique challenges faced by women in the workplace—and because of the significant value generated by improved diversity—it's clear that the focus of diversity needs to include not only making the numbers add up but also instilling a true feeling of belonging and inclusion.
For companies that want to overcome gender imbalances, the first step is to examine the barriers that are holding women back—from biases and double standards to a lack of sponsorship support. Only then can they take steps toward creating a gender intelligent workplace, one in which employees feel that their uniqueness is valued and that they belong.
The way forward will ultimately require a cultural transformation, which isn't easy—but inclusive leaders can help drive change. In this article, we explore why this issue matters now more than ever, with new perspectives and research from the Center for Talent Innovation's CEO, Sylvia Ann Hewlett; Catalyst President and CEO, Deborah Gillis; and Sodexo's Senior Vice President Corporate Responsibility and Global Chief Diversity Officer, Dr. Rohini Anand.
Get the trend PDF report, please follow this link: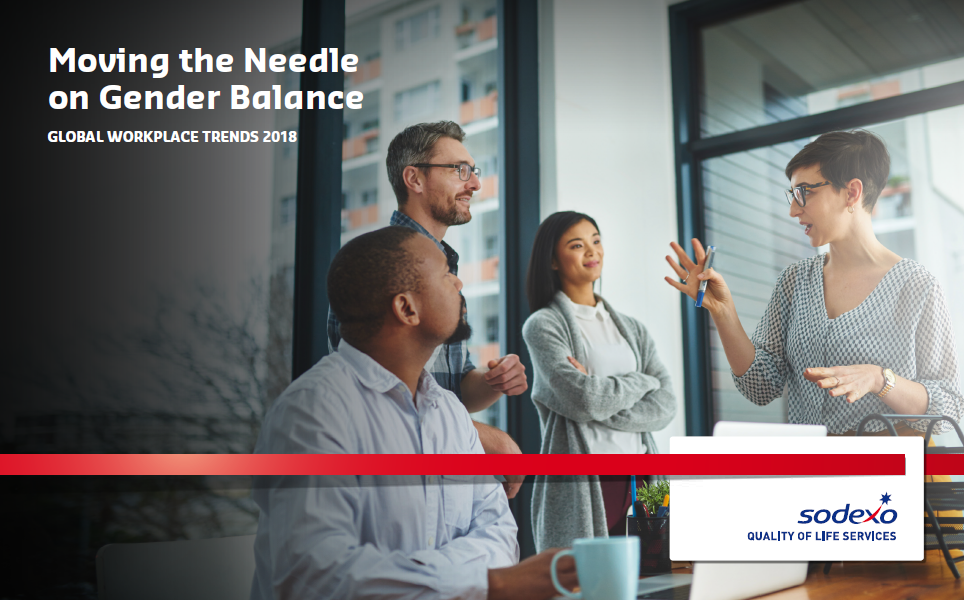 To go further

About the 2018 Global Workplace Trends
Every year, Sodexo looks at the main factors affecting the world's workers and employers now — and in the future. These trends resonate across the spectrum of employee experience and can serve as a useful tool for employers navigating a landscape that is ever evolving.