Benefits and Rewards Services
Benefits and Rewards Services (formerly Motivation Solutions) provide access to a wide range of services that improves the quality of life of beneficiaries: employees, citizens and students… Because they improve daily life, promote work-life balance and recognize effort, our solutions have a positive impact on employee motivation and contribute to improving the performance of companies and organizations.
As an expert in gifting and in addition to its offer for organisations, Sodexo naturally developed a range of gifts you can directly offer to your friends and relatives.
Vivabox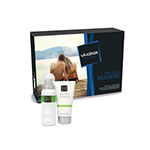 Gift boxes
Make sure to surprise your friends and family by offering 2 gifts in only one box with vivabox : choose the perfect gift amongst a variety of personalised and exciting gift boxes covering many different themes.
Contact us to learn more (only available in the USA)
Spirit of Cadeau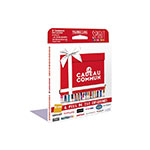 Gift cards
Spirit of Cadeau are multi-themed gift cards you can use across more than 500 retail chains in order to please anyone and for every gifting event.
Learn more about Spirit of Cadeau