Sodexo today announces its partnership with Kang Chiao International School East China Campus located in Kunshan, Jiangsu Province.
Shanghai, China, August 24, 2017 – Sodexo today announces its partnership with Kang Chiao International School East China Campus located in Kunshan, Jiangsu Province. Starting from September 2017, over 3,500 students, faculty and staff from kindergarten to primary school will be served by Sodexo with comprehensive catering services that include 3 meals per day, Le Café, courses and activities of catering culture. Kitchen & restaurant design and consultation have also been delivered by Sodexo in May laying a good foundation for the quality service delivery.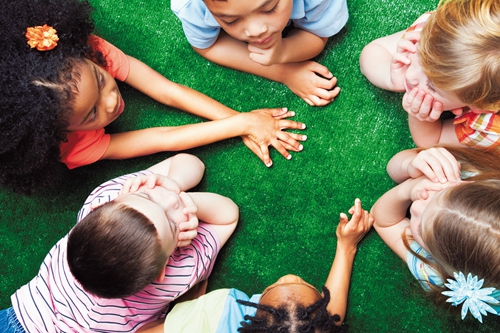 The school stated: "Our ambition is to cultivate talents and elites with the international competitiveness based on both eastern culture and western mindset to the society, through providing a stimulating environment where diversity and inspiration are embraced. We hope to offer not only a coherent learning experience from kindergarten to high school, but also a natural-loving environment with awareness of nutrition and health. I believe that our cooperation with Sodexo will make all these happen backed by international resources and professional services from Sodexo."
Sodexo was awarded the contract for demonstrating its capability in service integration through kitchen and canteen design and engineering, catering services and café bar services providing, education support on west etiquette, nutrition and health. Based on standardized and professional operations, Sodexo's expertise and experience going beyond service delivery on health and nutrition promotion, echoing the school's mission, is also one of the main drivers why this partnership was made.
Adrian COPELAND, Segment Director of Education in Sodexo China, stated: "The partnership with Kang Chiao International School has further recognized our abilities in providing a fully integrated service solution. Working closely with our Food Platform, Sodexo's food service expertise, we offered and will deliver a truly bespoke service solution which not only encompassed the dietary requirements of the students based on an overall balanced menu but through unique Quality of Life initiatives like western etiquette and health and nutrition classes taught jointly by the faculty and Sodexo's on-site team to enhance the personal development and wellbeing of the students. "
> About Kang Chiao International School
Kang Chiao is a cross-strait school who has East China and Taipei campus. Taipei Campus, Kang Chiao Bilingual School, has been the well-known private school since 2002. In 2016, 100% of its graduates got accepted by America Top 100 universities and 83% of them were accepted by Top 100 universities in the world. East China Campus, Kang Chiao International School, was formally introduced to Mainland China by the invitation of the People's Government of Kunshan in 2012. It opened a new school of 15 years education which aims to provide a culturally stimulating environment for students in China. In East China Campus, it invested a total of 500 million yuan in an area of 215 acres. The newly founded school opened its door to students from kindergarten, primary, junior and senior high school on September 2014.
> About Sodexo China
Sodexo China has 11,000 people at over 500 sites and serves 1,100,000 consumers every day. Since 1995, Sodexo provides a myriad of services to meet client's complex needs across the spectrum of corporate, education, health institute and seniors' home. In China, Sodexo is the only company, as the strategic partner of clients, to design, manage and deliver comprehensive service solutions of On-site Services and Benefits and Rewards Services. Improving Quality of Life of our employees and all those we serve is Sodexo's mission and commitment. Founded on it, through its integrated offering of Foodservices, Engineering Services, Lifestyle Services, Business Support Services and Lab Services, Sodexo helps companies and organizations improve performance every day.