November 1-2, the 11th International Roundtable of Multinational Corporations' Leaders (IRMCL) themed as "An Open China and the World" was held in Tianjin.
This event was sponsored by the China International Council for the Promotion of Multinational Corporations (CICPMC), and co-sponsored by the United Nations Development Programme, United Nations Conference on Trade and Development, United Nations Environmental Programme, and the United Nations Industrial Development Organization.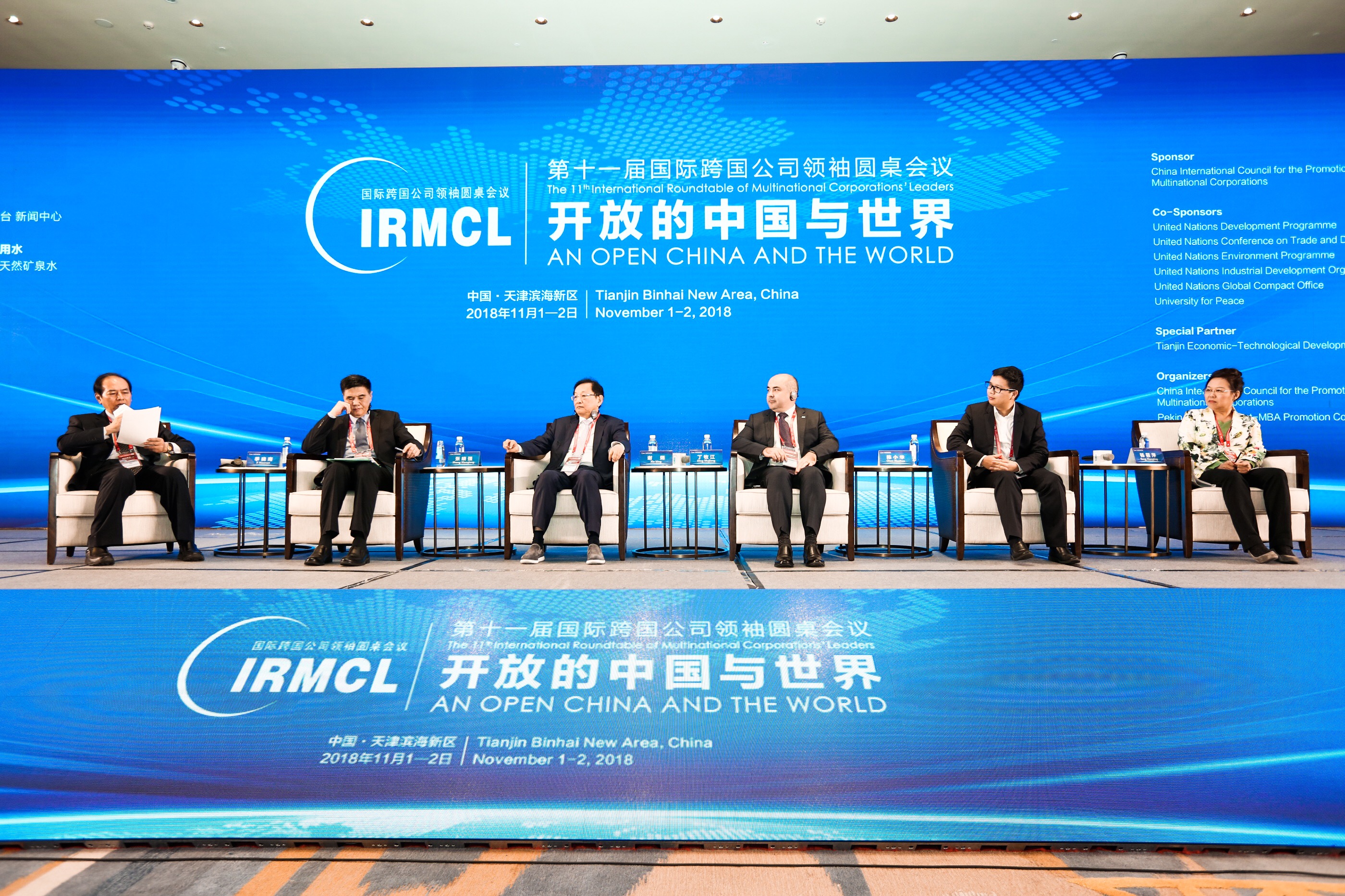 The 11th International Roundtable of Multinational Corporations' Leaders(IRMCL)
Sodexo Quality of Life services facilitates a Better Tomorrow through business leadership
Johnpaul Dimech, Regional Chairman for Sodexo Asia Pacific & member of Group Executive Committee, Sodexo Group participated in the "International Cooperation and Development Forum" and delivered his keynote speech on the "Value of Business Leadership and CSR".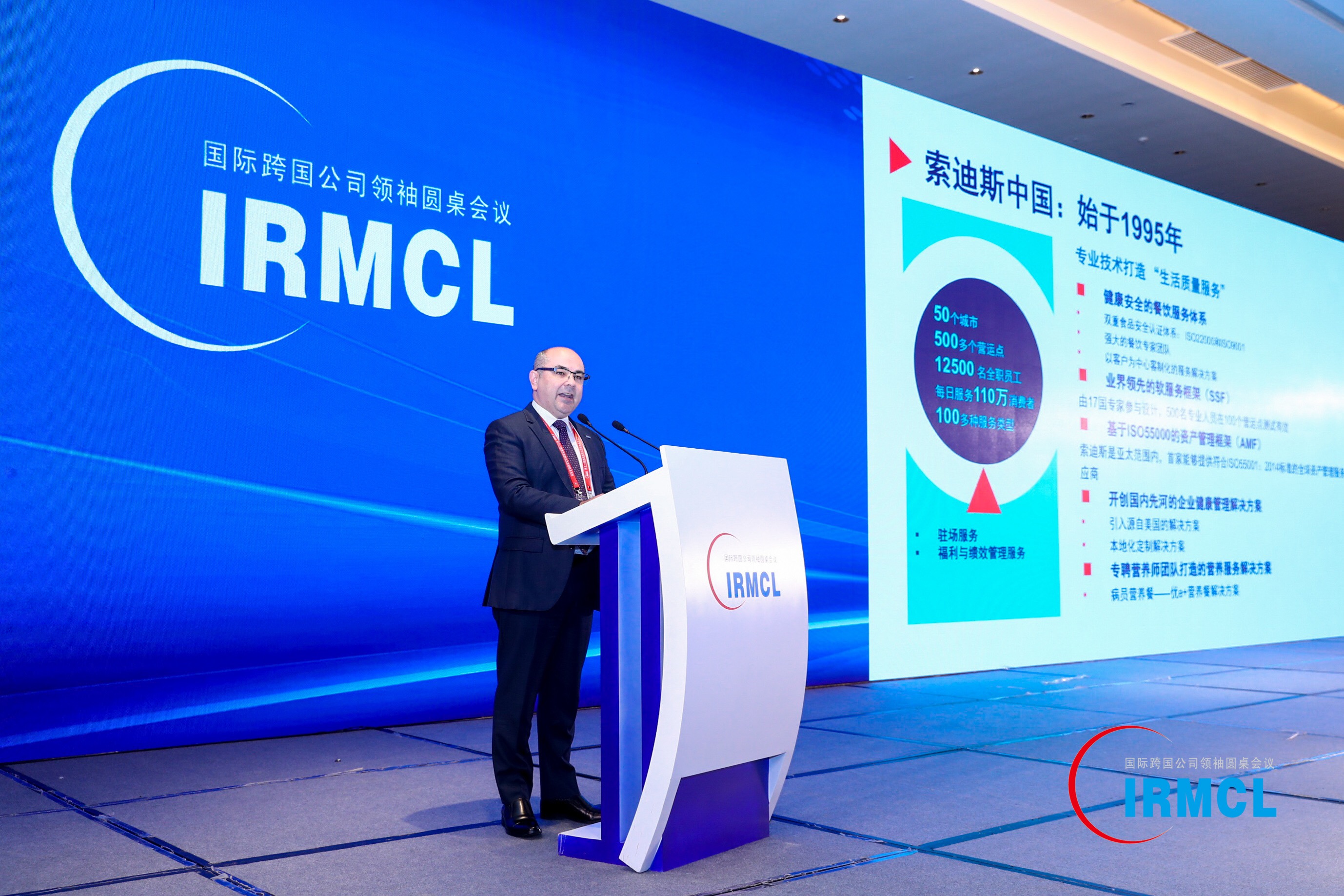 Johnpaul Dimech, Regional Chairman for Sodexo Asia Pacific & member of Group Executive Committee, Sodexo Group delivered his keynote speech
Sodexo monitors its corporate responsibility roadmap, "Better Tomorrow 2025". It focuses on three aspects - "Wellness", "Diversity & Inclusion" and "Waste Reduction" to improve its Quality of Life positioning.
Promoting Wellness: In China, based on our mission to improve consumers' Quality of Life, Sodexo collaborates with the China Youth Development Foundation and launched a series of nutrition, health and wellness programs through its Hope Kitchen projects. By delivering diversified training courses to over 130 managerial staff and cooks from 60 Hope Kitchens in Hubei Province and Guangxi Zhuang Autonomous Region, this programme popularized the knowledge of nutrition as well as health and has benefited more than 30,000 students from participating Hope Schools.

Improving Diversity and Inclusion: Diversity and inclusion is our long committed mission as well as the original source of sustainable development and service innovation. We commit to gender balance. In Sodexo China currently, women employees account for 64% of total number of employees and close to 38% of its senior management team.

As one of the founding members of the International Labor Organization Global Business and Disability Network-China Chapter, Sodexo further creates job opportunities for people with disabilities and respects employees from different regions and backgrounds. It currently has 95 employees with disabilities being part of the Sodexo China team. Sodexo further launched its "Barista Training Program" to provide training for trainees with hearing and speech impairment. Completion of the course further enables them to gain employment with Sodexo for better integration to mainstream society.

Reducing Waste: In Sodexo China, we piloted a 3-month Clear Your Plate Program, encouraging consumers to implement waste reduction. Close to 2,000 consumers and clients participated, helping to reduce more than 5,200kg of food waste monthly at Sodexo-run restaurants. Sodexo also raised funds to support reading project for primary school in rural area of Hebei province, and built Hope Garden.
During the Dialogue, Johnpaul DIMECH mentioned, "Sodexo's mission is about "Improving the Quality the Daily Life of our employees and the people we serve, contributing to the economic, social and environmental development of the communities, regions and countries where we operate." We are very passionate about boosting Sodexo's business leadership and corporate responsibility. We can open our minds, seek the support and cooperation from local governments and active organizations like the United Nations to collectively achieve this mission."
Innovative development through better collaboration,
Sodexo establishes digital & innovation ecosystem
Martin BODEN, Sodexo China Country President attended the China-Europe Business Leaders Cooperation Forum and delivered keynote speech on "China-Europe Investment and Innovation Cooperation" and participated in the Panel Discussion.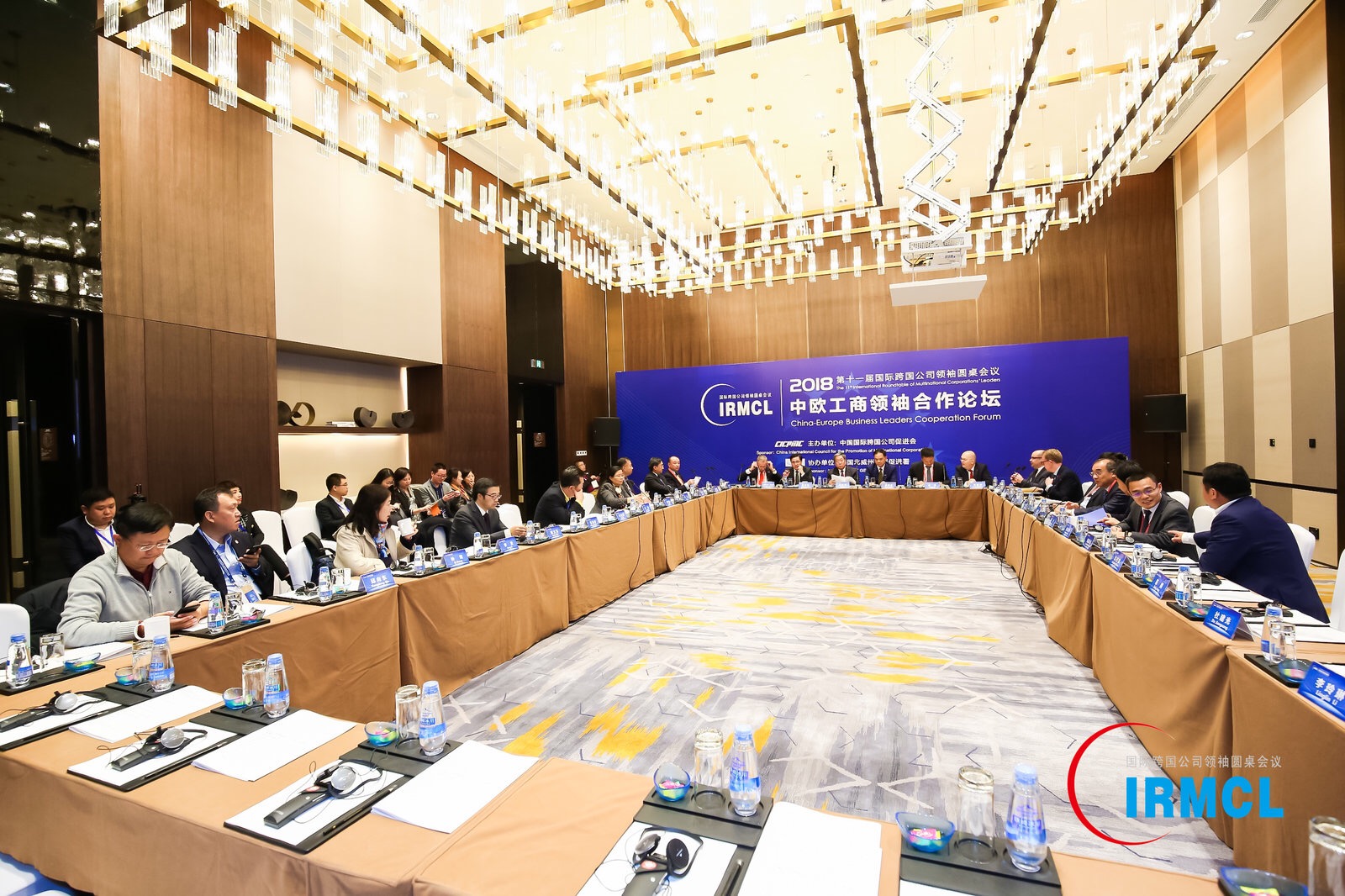 China-Europe Business Leaders Cooperation Forum
Sodexo Group launched its digital and innovation transformation in 2015, with Sodexo China being the first country to launch this strategy. With digital and innovation transformation, Sodexo China has enhanced its service capability, developed its digital solutions on catering and facilities management to upgrade traditional services. This has enhanced the efficiency for our clients and optimized consumers' experiences. In 2018, Sodexo invited China AI technologies to present at the Viva Technology Show in Paris, held its Open Innovation Day to further encourage the growth of its digital ecosystem.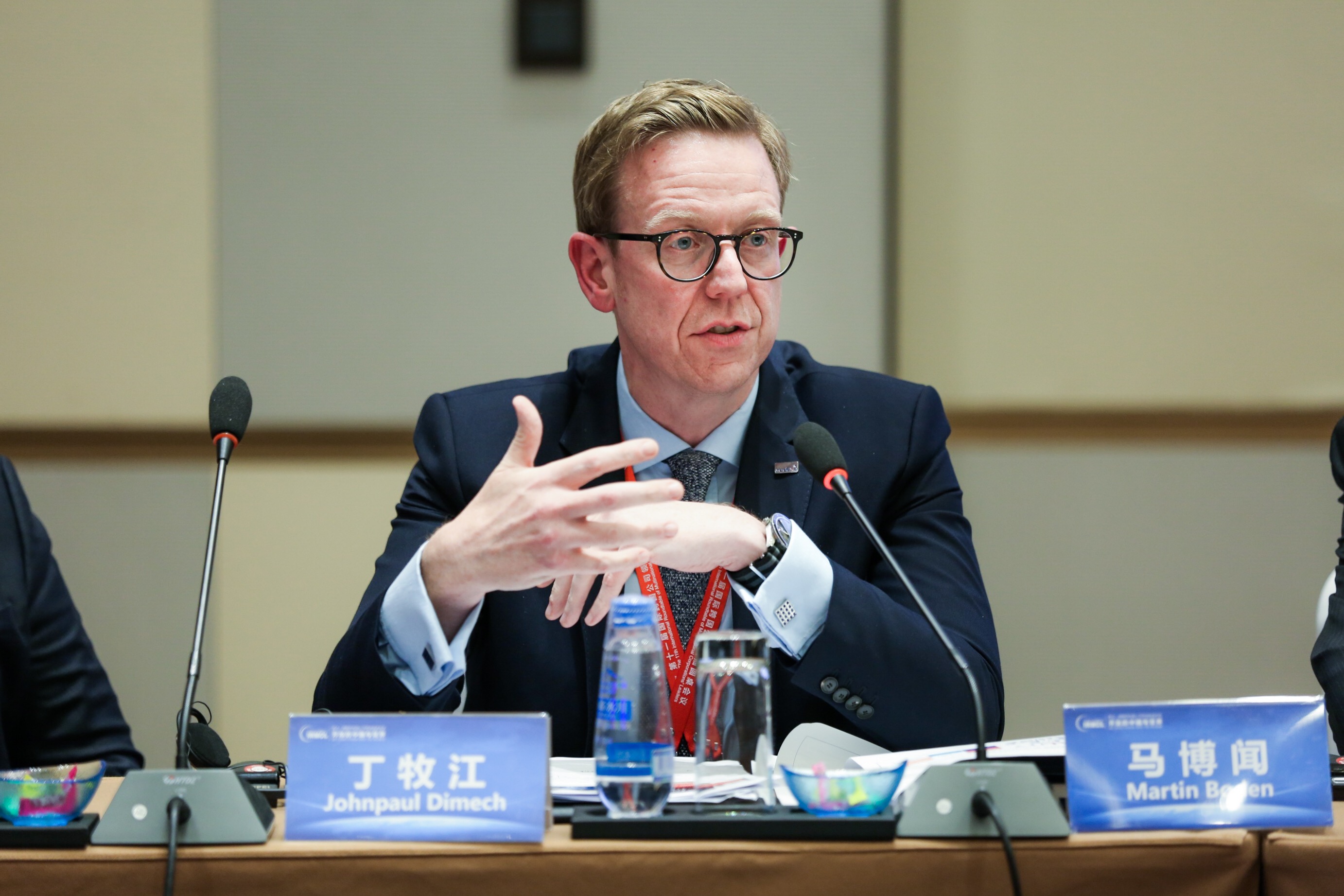 Martin BODEN, Sodexo China Country President attended the Panel Discussion
Martin BODEN mentioned, "Technology and innovation is really changing people's daily life. In business sector, for traditional service industry, it seems like a challenge.For Sodexo however, it is a welcoming one, since it promotes the opportunity to simplify, enhance and reinvent Quality of Life to enable our employees to be more efficient, demonstrate more value for our clients, and offer new services with differentiated experiences for our consumers."