On 9th March, "Accelerating Change" 2018 Asian Women in Leadership Summit was held in Shanghai. Bruno VAQUETTE, Country President of Sodexo China and Jane YAN, HR Director of Sodexo China attended the summit.
They shared the topic of female leadership development with the representatives from enterprises such as 3M, Philips, Ford and Medtronic, etc.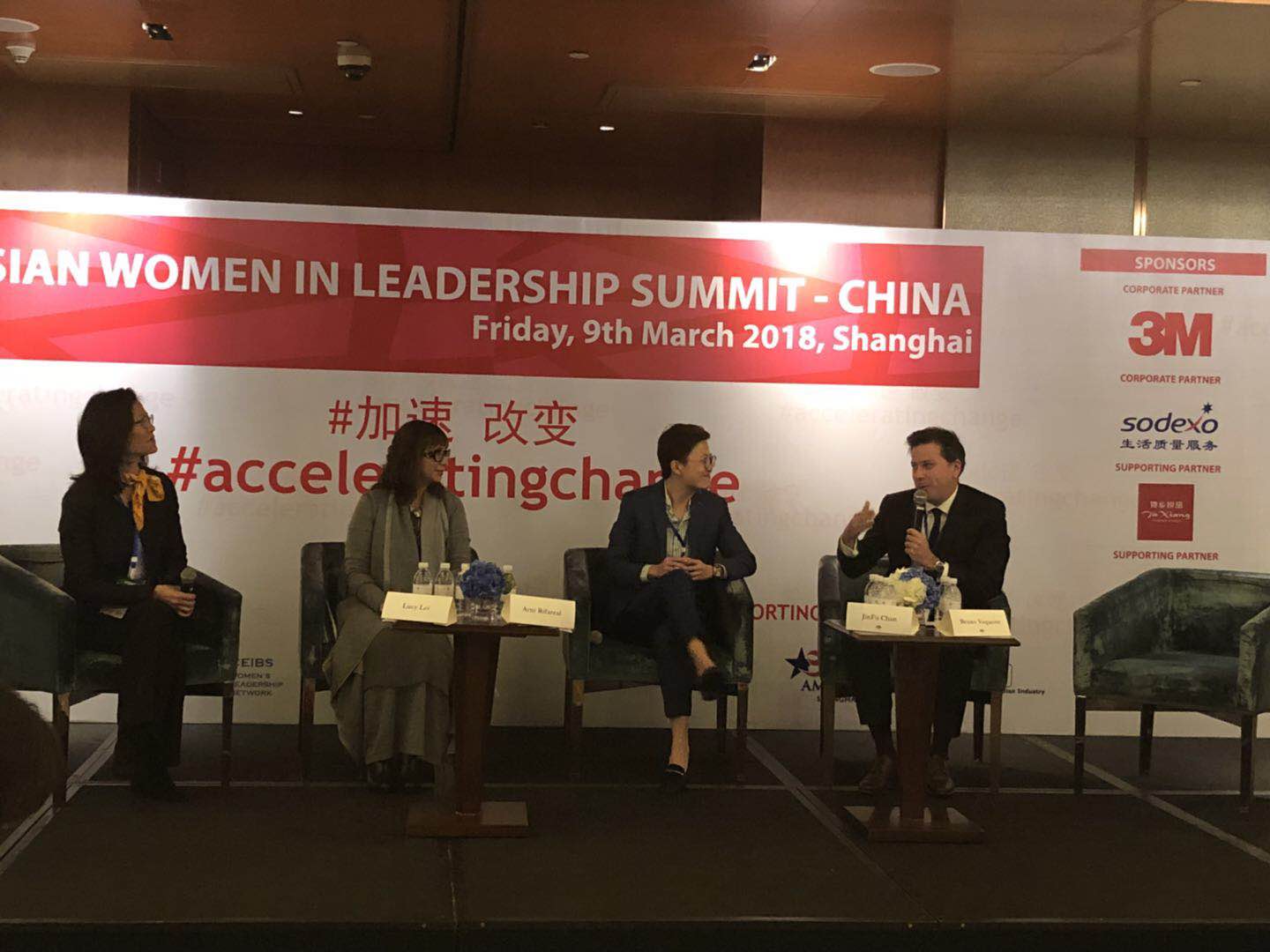 During the panel "Why female leaders in the business are just a few?" Bruno VAQUETTE, Country President of Sodexo China remarked that "It's essential for the leader team to realize the importance of gender balance and female leadership, and setting up-bottom goal is an effective method. Sodexo focuses on gender balance and the development of female employees. Sodexo has built up Sodexo Women's International Forum for Talent (SWITt) in 2009, aiming to make women occupation reaching 40% among Sodexo's senior leaders by 2025. In nine years, the percentage of women in Group senior leaders has risen from 17% to 32%. Meanwhile, the Board of Director is already balanced."
Jane YAN, HR Director of Sodexo China mentioned on the panel with the topic "Practices on diversity and advancing women in leadership position in China" that "We need to involve women development into the HR and people development and management strategy, and take care of women's quality of life as well as work-life balance in workplace. Sodexo has built up great workplace for women, for instance, Mother Room, wellness room in Shanghai office, the needs of female employees were well rooted into the beginning of the office design based on our facility management expertise. We also provide third party consultation for employees on any problem they faced, including work, life, health, family in any stage of life. At the same time, we have built up both internal and external social networking for potential female talents on management. And Women Club "Orchid" of Sodexo, one of 14 women talents clubs of Sodexo in the world, encourages women here to share experiences, problems and best practices that they met in their work together with members from related organizations and other companies."
These honors need to be mentioned: Sodexo has been named to Bloomberg's 2018 Gender-Equality Index for its advancement in gender equality and was also recognized as a Catalyst award winner in 2012. In 2017, Sodexo ranked in the top 10 of DiversityInc magazine's 'Top 50 Companies for Diversity' list for the 9th consecutive year and the Best Companies for Multicultural Women list by Working Mother Magazine. Sodexo was also recognized by FORTUNE Magazine three times in 2017 making FORTUNE Magazine's World's Most Admired Companies list, FORTUNE Magazine's Change the Word list and the FORTUNE 500 list.