From April14th to15th, 2019, China International Contract Catering Industry Conference, the industry top summit held by China Cuisine Association was held in Hangzhou, gathering the industry key players in the national market to discuss how to leverage the power of brand and quality and fulfill the food safety commitment.
Sodexo, world leader in Quality of Life services was invited to present and was recognized as "Top 100 China Group Food Enterprise". Martin BODEN, Sodexo China Country President made a speech and introduced the localization experience in the past 24 years in China market as a multinational group meal service provider, and how Sodexo innovates the group meal experience with a consumer focus.
How to leverage the power of brand and quality to ensure consumer quality of life?
Founded by Pierre BELLON in Marseille, France, 1966, Sodexo started offering food services to group unit clients, such as organizations, corporates, schools and hospitals, etc. As the world catering giant brand, Sodexo entered into Chinese market in 1995, holding the belief that "think global and act local", and became the pioneer in Chinese catering market as well. Sodexo was recognized as "Top 100 Catering Enterprises in China" for eight consecutive years, reelected and gained a gold medal of "China's Top 10 Catering Brands", and won the "International Brand with Outstanding Contribution", etc. Sodexo has assured its quality of life services to be provided to Chinese consumers in varied aspects, such as supply chain management, food safety quality control and diverse food service solutions.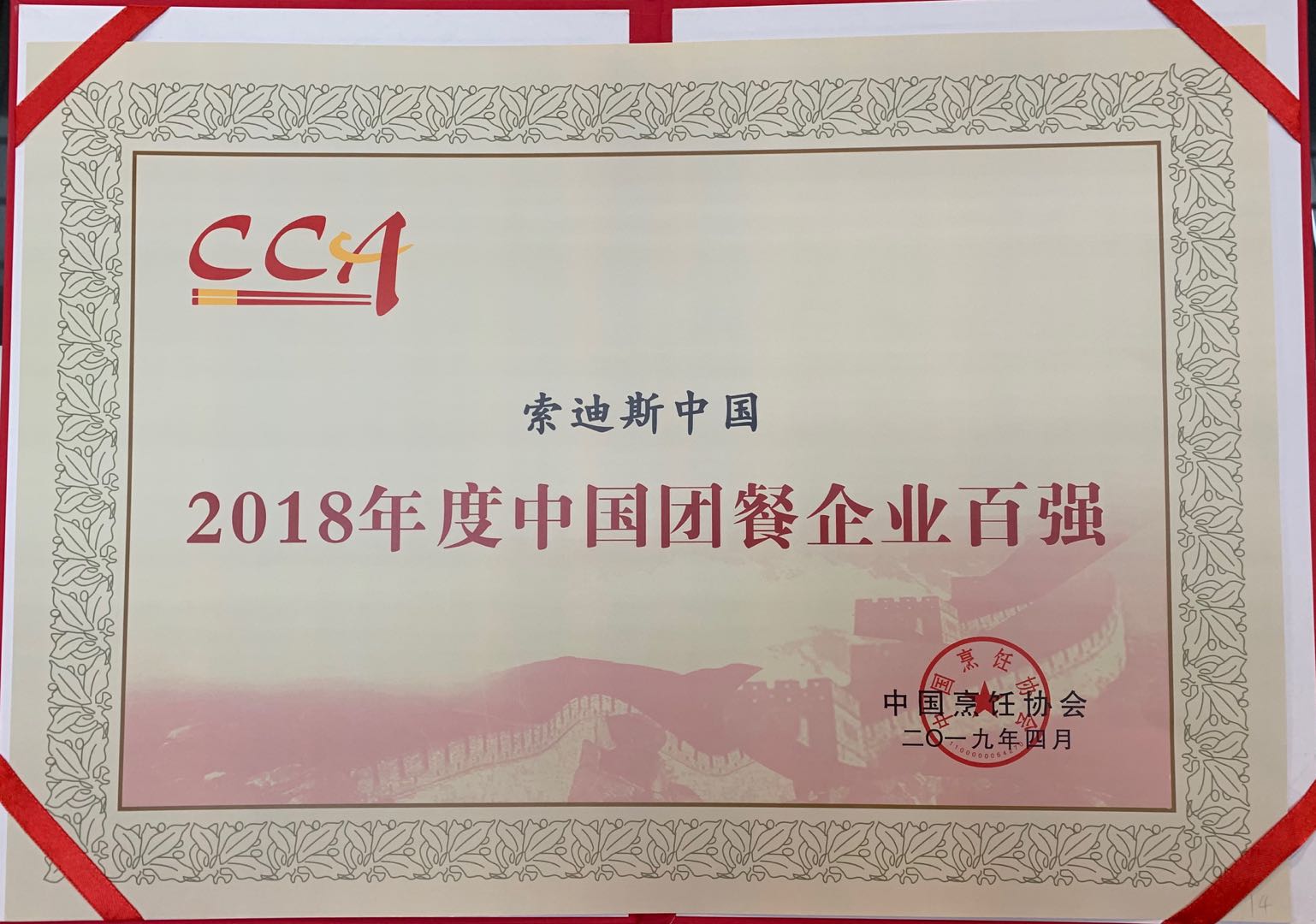 Strict supply chain management: Supplier audit covers 71 checkpoints across 9 aspects, and all products put through multiple and comprehensive tests; digital logistics management system enables real-time monitoring of warehouse temperature, transportation & distribution, as well as the vehicle location and state.
A dedicated and professional health, safety and environment team, develops, implements and audits H&S standards; food safety standards includes 20 articles and 200 criteria; in addition, qualified food safety system is certified by both ISO22000 & ISO9001.
Diverse food service solutions: experienced dietitians and menu experts design healthy & nutritious menus and make tailored food solutions for different groups of consumers and for different occasions; meanwhile, consumer engagement activities are arranged to enhance dining experience.
How to innovate group meal experience with consumer focus?
Since its establishment, "client and consumer-centric" has been marked in Sodexo value. With the economy develops and new technology thrives, consumer needs in food consumption, including group meal end users, are shifting: they are more focusing on healthier and safer choices, and expect a dining experience with human touch, savvy of new technologies and pay attention to the responsible consumption. Targeting on these trends, Sodexo is actively exploring digital and innovation transformation, establish a collaborative eco-system, and anchor corporate responsibility.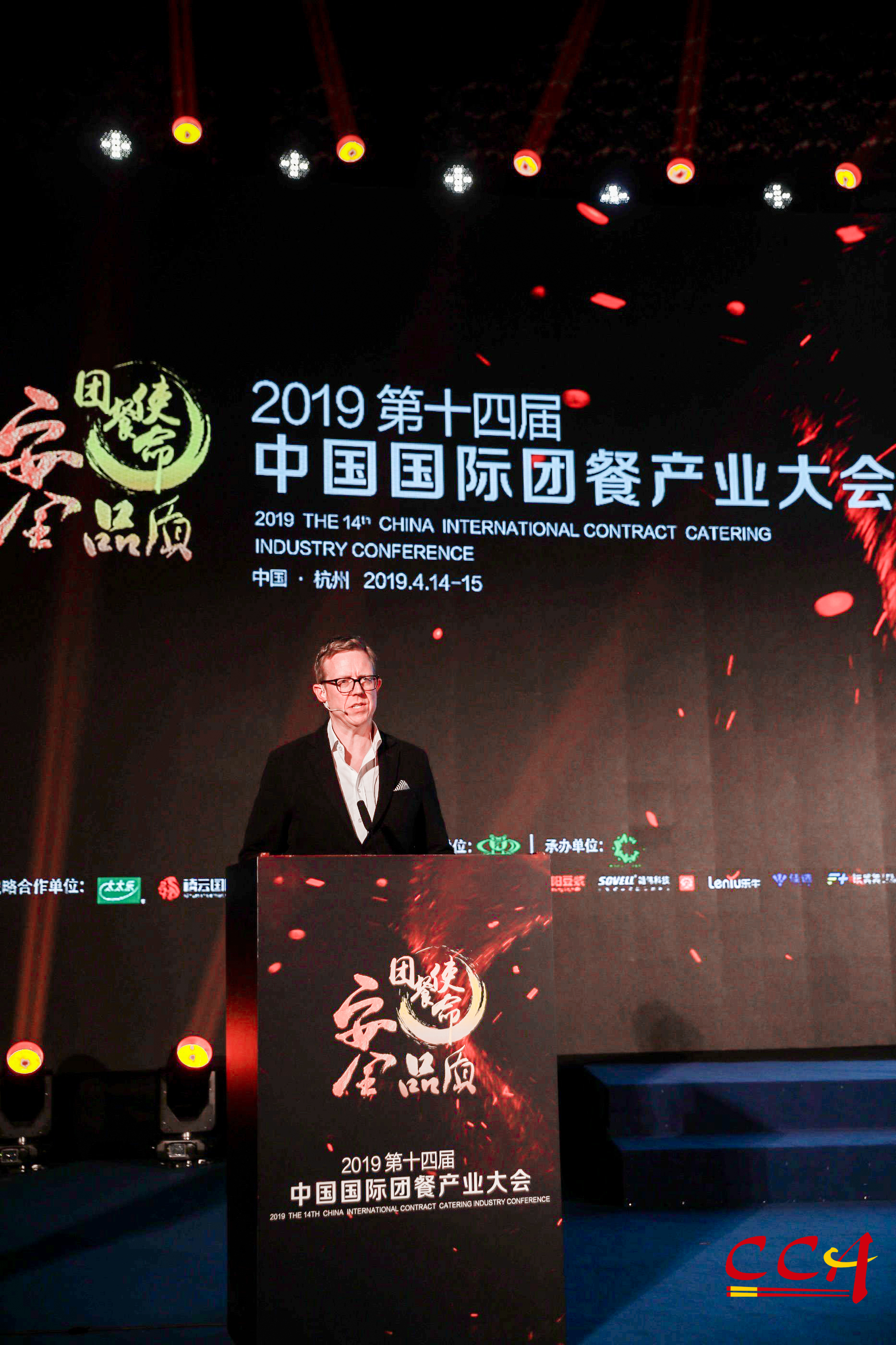 In 2017, Sodexo launched the digital and innovation transformation. China was the first region of Group to deploy this strategy, and began to explore the consumer catering journey: we enhanced operation efficiency by solutions like service robots, smart catering APP, smart food identification and settlement system, smart retail, etc.; and optimize client and consumer experience by service robots, etc.
Sodexo initiates from consumer focus, collaborating with clients, governments and associations, , supply chains, incubators and accelerators, startups, etc. to create an inclusive and friendly ecosystem.
With the mission in "quality of life", Sodexo fully deploys and implements its corporate responsibility roadmap. In China, Sodexo has three focuses: promoting health and well-being, contributing to diversity and inclusion, and reducing waste.

Martin BODEN, Sodexo China Country President, said: "Sodexo is committed to providing pioneering quality of life services to clients and consumers in China and contributing to the vision on better life for all the Chinese. As consumer-centric, understanding the changing needs of consumers and catering trends is the cornerstone of our position being the world's leading provider of food services. At Sodexo, our focus is because we believe that our work is LOVE OF FOOD. We will bring this to consumers and provide them with better quality of life services."