Recently, Sodexo, world leader in Quality of Life services signed a Memorandum of Understanding in Shanghai with neoBay, a global community of innovation and entrepreneurship, committed to further collaborate in promoting cooperation in digital innovation of integrated facilities management services.
The partnership will connect Sodexo global business network with neoBay strengths on startups, innovation and entrepreneurships, marking further expansion of Sodexo's digital and innovation ecosystem, with the ultimate goal of bringing more intelligent and efficient Quality of Life services to clients and consumers.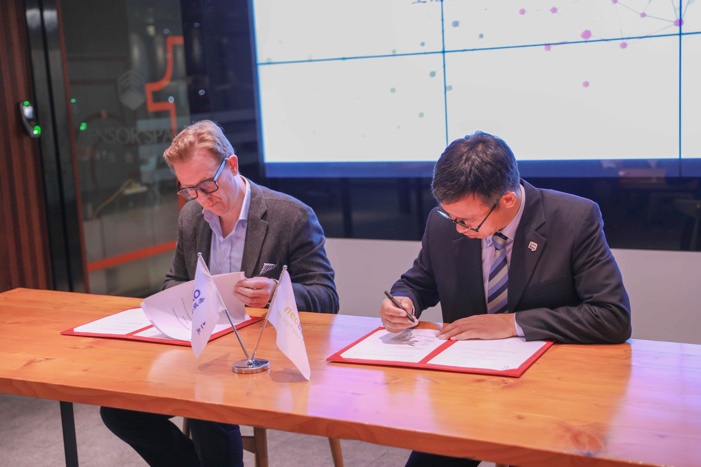 Martin BODEN, Sodexo China Country President, made a speech and said that," 'The spirit of progress' has been inspiring us as the company value for 52 years since Sodexo Group established. This partnership with neoBay, a testament to this value, demonstrates that Sodexo China is engaged in continuously innovate to improve quality of life for clients and consumers in corporates, schools & universities, hospitals, sports & leisure events."
ZHANG Zhigang, neoBay CEO said, "Our signing of the MoU is a milestone. As a global community of innovation and entrepreneurship facilitating company growth, neoBay will provide an optimal platform for Sodexo on digital and innovation development. The win-win cooperation will bring a bright future for both of neoBay and Sodexo, and further benefit Sodexo clients and consumers with a better quality of life service experience."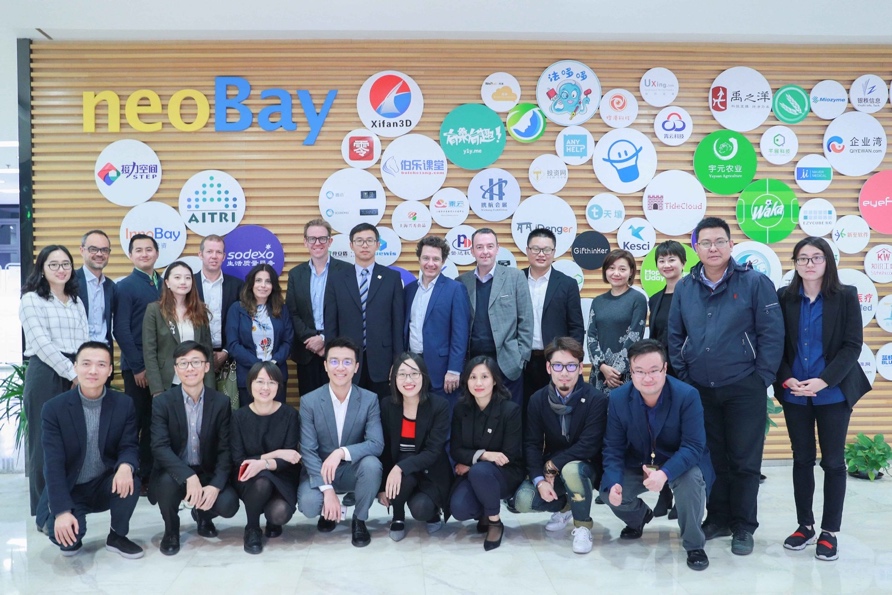 Sodexo China launched its digital and innovation transformation journey in 2017 and was the first country where Sodexo decided to implement its digital strategy. After two years, China has been a pioneer for Group transformation. This April, Sodexo partnered with international incubator and accelerator Xnode, and joined hands with neoBay today to set up digital and innovation ecosystem as the industry leader, involve more talents and innovation in integrated facilities management industry, which will be enablers and facilitators on promoting cutting-edge digital & innovation projects and fostering open innovation culture, adding service value of quality of life services.
Belen Moscoso Del Prado, Sodexo Group Chief Digital and Innovation Officer said, "We leverage digitalization to improve our service, enhance efficiency for clients, and also make it an approach to communicate with consumers. Sodexo Group is glad to see the cooperation with neoBay, to join the force with local government, academy, incubating park and industry startups to promote innovation and entrepreneurship. We believe, with an enhanced and broaden digital & innovation ecosystem, we can deliver an upgraded quality of life services to our clients and consumers."
---
About neoBay
At neoBay, we aim to improve the entrepreneurial environment and encourage the entrepreneurship among the people by bringing about all the advantages concerning the high-tech, talents, information, platforms, resources, and capitals, etc. We provide the startups with the ecosystem conforming to the demands of their business at the beginning stage , with the focus on incubation of the high-tech companies by establishing the entire platform for this purpose. We also provide holistic entrepreneurial supporting services for startups at various stages of incubation and cultivate largely technology-based startup companies among students, alumni and teachers from home and abroad.
The CPC Central Committee and State Council promulgated that there will be greater emphasis on institutional reforms and accelerated implementation of innovation-driven development strategies. It is certain that such fundamental reforms will bring about transformative scientific achievements and created much excitement within the scientific and technological community. In addition, the educational institutions will be more liberated in working towards greater scientific and technological discoveries. Under such circumstances, neoBay's entrepreneurial platform will face even greater success.
While the "Internet+" is gaining rapid attention globally, it is hopeful that, together with this trend, Shanghai's scientific innovations will be brought to new heights: a strategic position for Shanghai to create innovations that have global influence. neoBay is the three-prong efforts from Shanghai Jiao Tong University, Minhang District Government and The Shanghai Land Group in support of the dynamic entrepreneurial scene in Shanghai.