Sodexo, world leader in Quality of Life services, attended the 2018 Modern Property Development Forum, themed as "Artificial Intelligence + Internet of Things – The Power of Technologies in Property and Facilities Management". Cheney GUO, Sodexo China Digital & Innovation Director, was invited to attend and delivered a keynote speech entitled as "Digitalization Empowers Quality of Life Services".
Held by Modern Property magazine, the forum aims to share creative ideas and solutions of benchmarking facilities management projects with focus on model research and foothold strategy service. In the era of AI & IoT, this conference discussed how property companies can involve facility equipment management into smart systems, how to leverage artificial intelligence and Internet of Things to achieve efficient operation and maintenance of facilities and equipment, and how to satisfy property management and asset management services demand, with an ultimate goal to effectively combine the actual functions of existing facilities and equipment to realize the integration of "management, control and operation"of terminal equipment with assets.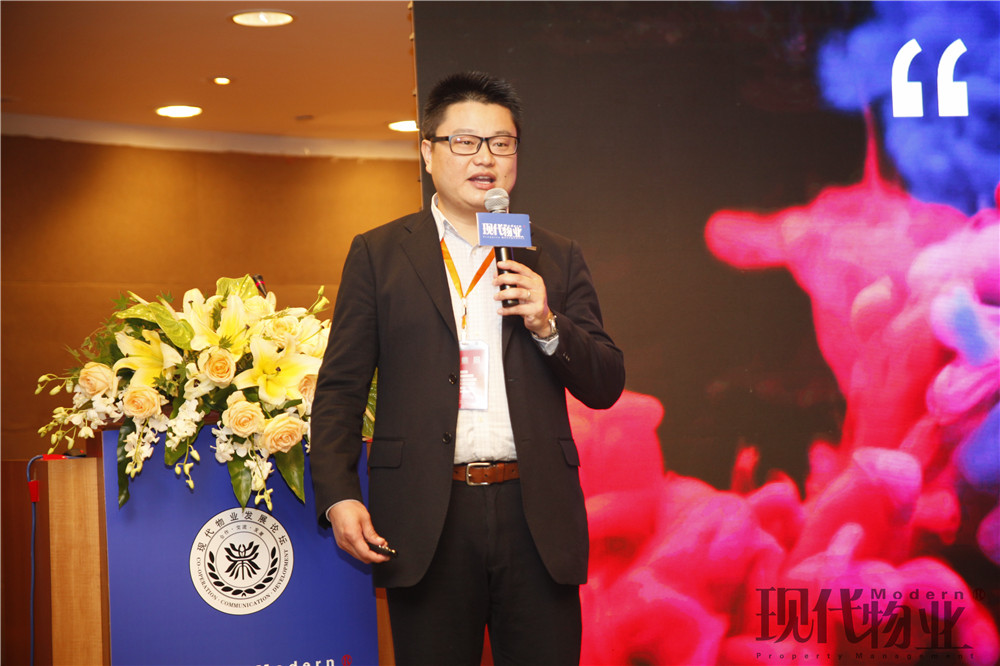 Cheney GUO, Sodexo China Digital and Innovation Director, demonstrated Sodexo cutting-edge insights and solutions on digital and innovation in the "Digital Platform Construction and Effectiveness" session. Combining the top three most relevant trends to China market in Sodexo "2018 Global Workplace Trends Report", named Getting Ready for Gen Z, Human Capital Management 3.0, The Internet of Things-Shaping the Future Workplace, Cheney introduced Sodexo digital and innovation initiatives on catering and facilities management.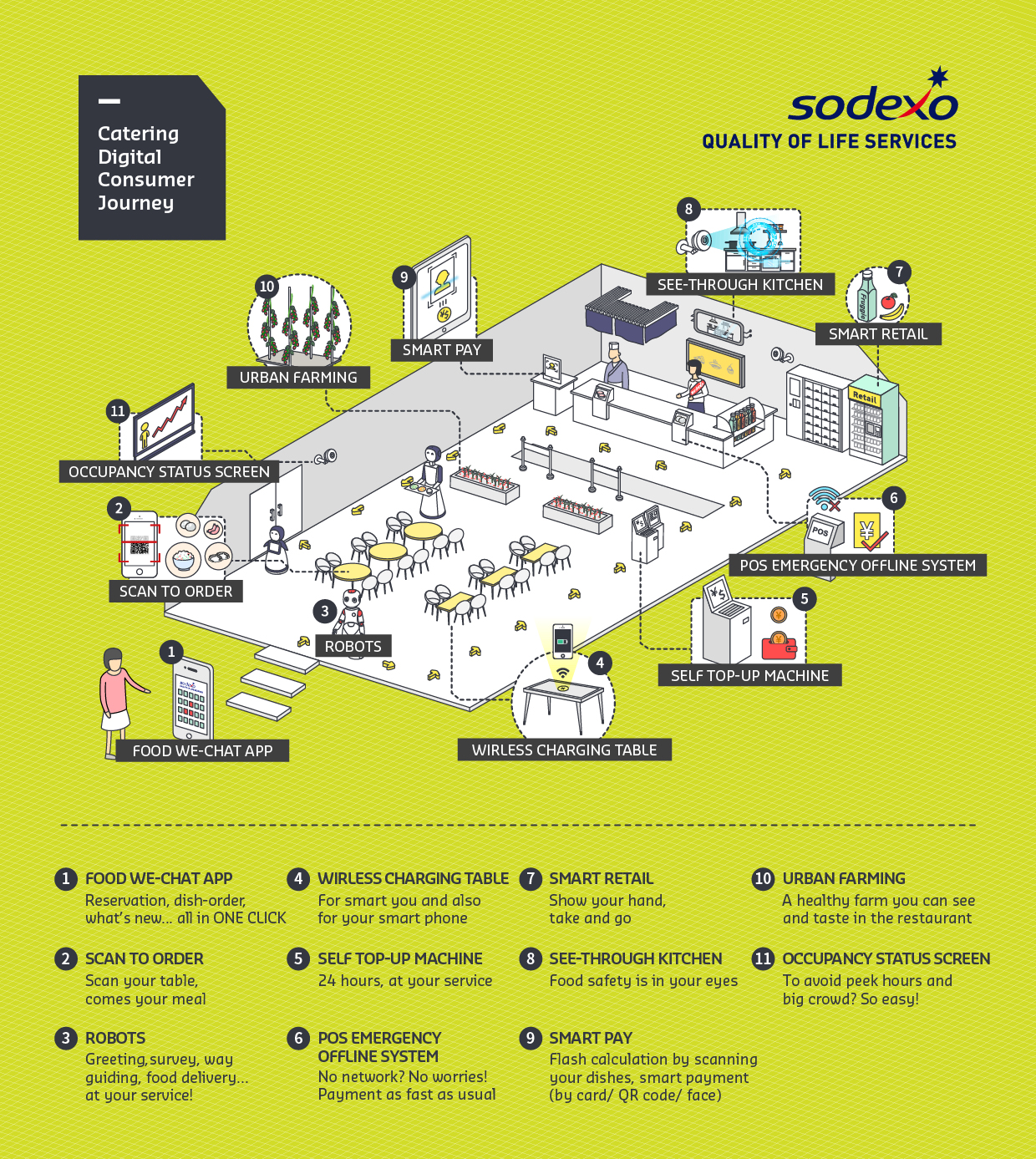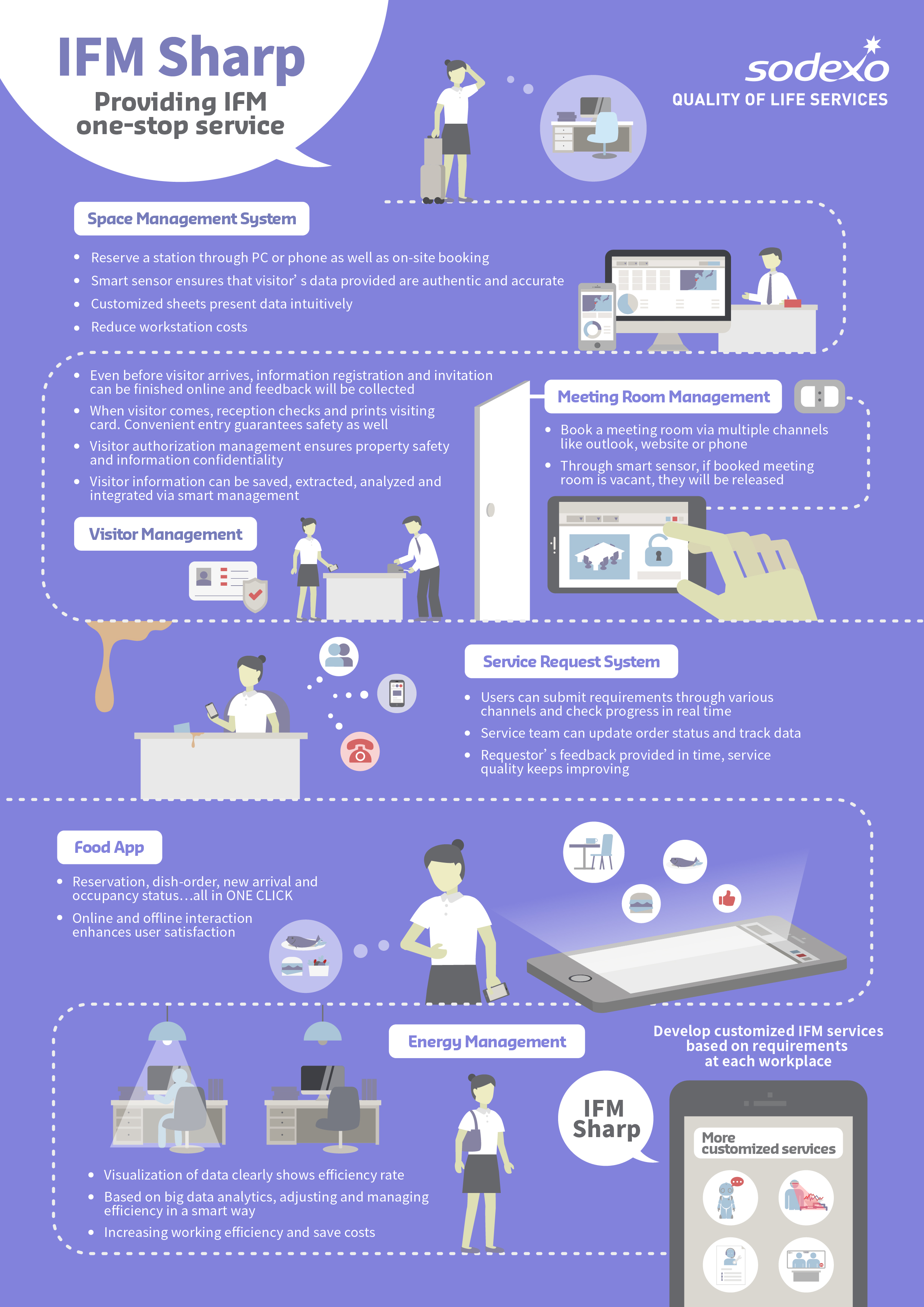 Sodexo is building up a catering digital consumer journey, which aims to fully upgrade consumer dining experience by more customized services with human touch. Sodexo Digital Restaurant combines technology with its unique, nutritious, delicious and high-quality catering expertise, strengthens digital touchpoints by introducing AI smart cashier which enables food recognition, smart retail, etc.
IFM Sharp, One-stop integrated facilities management cloud platform establishes Sodexo digital IFM services combing with Internet of Things. With modular solutions such as smart visitor management, working unit management, meeting room management system, it helps clients to well manage the existing facilities and equipment resources and raise efficiency of both the assets and workplace, to optimize clients' employees experience as well.
Cheney GUO said," I am very pleased to participate in the Modern Property Development Forum and share the power of property and facilities management technology with industry peers. Sodexo is committed to embark on digital and innovation, to help our clients improve the efficiency of facilities management and catering services by enhancing traditional services value. In addition, based on the VISION 'Services 3.0', we believe that digitalization can empower Quality of life services, through enhanced experience and quality of life in corporates, hospitals, schools, sports and leisure events."