June 26, 2018 - Sodexo, World Leader in Quality of Life Services, today announces that the company will harness the enhanced capabilities of IBM® Maximo® to handle and transform its worldwide asset management function and to meet the diverse needs of a wide array of client facilities and demographics, spanning offices, hospitals, research centers, schools and factories.
IBM Maximo provides Sodexo with real time data analysis and optimization across 2.5 million assets, making it easier to streamline global operations. Building an asset management program around Maximo will layer further agility and flexibility into Sodexo's existing IBM Maximo asset management as-a-service solution, which was implemented in 2017.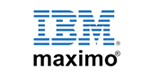 "At Sodexo, we are highly focused on the consumer journey, ensuring an optimal environment for consumers at all service touchpoints, and always looking for new ways to improve upon their quality of life through our facilities management capabilities," said Keith Hamer, Vice President, Asset Management and Engineering, Sodexo. "Through IBM Maximo, we are now able to deliver a better, connected workplace that links these advanced technologies to the everyday consumer experience, from walking in the building to going to lunch to when they leave the facility."

With a diverse set of facilities and a variety of client needs, Sodexo uses IBM Maximo to monitor and measure performance of the facilities infrastructure and environment, with a focus on overall health and well-being of individual facilities and their impact on tenants, such as air quality, temperature and lighting as well as the quality and quantity of services.

In addition, digital management enables Sodexo to build strong service touch points along the entire consumer journey, using the data gathered from building systems to develop stronger, more responsive and predictive solutions that, in-turn, contribute to a better overall quality of life for consumers. Already, Sodexo has used that technology to determine the correlation between air quality and student performance in an education facility in China, allowing them to better monitor and manage oxygen volume within the building to improve the cognitive performance of the school's students.

"IBM Maximo is at the heart of our connected workplace program, generating and managing the workflow of Asset Management services in facilities," said Keith Hamer "and is fundamental as a key element of our global integrated services programme".​
"Buildings generate massive amounts of data," said Bret Greenstein, Global Vice President of IBM Watson Internet of Things. "IBM Maximo asset management is providing Sodexo with real-time visibility of what is going on within buildings, delivering valuable insights into these environments as people live and work."