On the night of April 24, the "Sodexo Diversity Night" was successfully completed at Shanghai ET Space. This event was jointly held by Sodexo, world leader in Quality of Life services, and ihear, a platform focusing on serving deaf and mute.
Guests from healthcare, consultation, manufacturing, service and other industries, as well as representatives of non-governmental organizations working on the causes of women's development and people with disabilities were present at the event.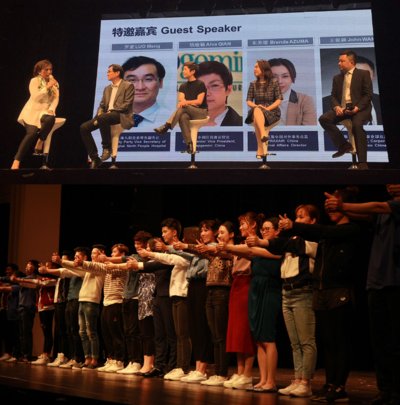 During the Panel Discussion, Mr. LUO Meng, Deputy Party Vice Secretary of Shanghai Ninth People Hospital, Ms. Alva QIAN, COO and Senior Vice President of Capgemini China, Ms. Brenda AZUMA, External Affairs Director of PRAXAIR China and Mr. John WANG, Segment Director of Corporate Services at Sodexo China, discussed about the "Win-win of Diversified Development". They provided valuable suggestions and comments on development and caring for people with disabilities, gender balance and women's development. Directed by SONG Xiaobo (runner-up at the talent show "My Hero") and produced by the ihear team, a deaf-mute stage play Outside presented successfully that night.

Ms. Rohini Anand, Senior Vice President and Global Chief Diversity Officer of Sodexo commented in her keynote speech that "Diversity, inclusion and corporate responsibility are very important to us and core to our values. It is central to our mission to improve the Quality of Life – which is as relevant to our employees as it is to our customers. Our aim is to enhance the Quality of Life for all 425,000 of our employees and in turn the 75 million people we serve every day worldwide in over 80 countries. Globally, we are committed to an inclusive culture which includes ensuring that women and men as well as people with disabilities and individuals of all nationalities and ages and religions have an opportunity to contribute fully and to succeed. "
Sodexo is about to reach a cooperation agreement with ihear so that ihear will provide a channel for Sodexo to hire disabled employees in China continuously.
"We are pleased to see Sodexo has over 80 employees in China making their contributions in 50 sites. Hope we bring better life and career development to them sincerely." said Mr. Bruno Vaquette, Country President of Sodexo China.
Bruno also mentioned that "In China, as a corporate citizen and a player in the service industry, we have always been aware of the importance of providing jobs and personnel development over the past two decades, and we have always been putting this principle in action. I'm very proud to say that Chinese female workers enjoy a friendly social environment for career development. So far, nearly 40% of senior executives of Sodexo China are women."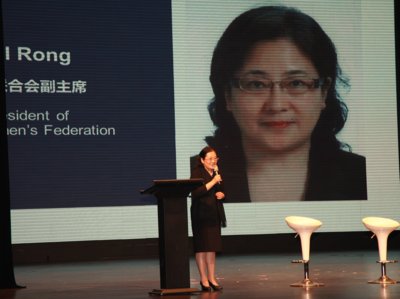 Ms. LI Rong, Vice President of Shanghai Women's Federation, stated:" Currently, the Women's Federation is promoting the gender equality mainstreaming, to promote the government brings equality mindset into the process of legal policy formulation." Meanwhile, she explained the huge value of diversity in terms of symbiosis, inclusiveness, differentiation, fairness, innovation and sustainability. She mentioned: "With the economic globalization, the importance of diversity is self-evident. Based on today's event, we found that Sodexo is a good example, who operates over 30,000 sites in 80 countries. In its past 50 year's global history, I believe that diversity is one of the drivers of its continuous development."
---
About ihear
ihear makes great efforts in creating a barrier-free public service platform on which people with disabilities can communicate with each other and with healthy people. By wholeheartedly serving people with hearing impairments, we provide consultation services on diversified information exchanges and professional offline activities, etc., allowing people with disabilities to have access to previously unavailable information on culture, life and mental confusions. ihear is determined to become the largest public service platform in Shanghai, enjoying an excellent reputation throughout the country. We aim to build a cultural principle for people with hearing impairments by enhancing their qualities, encouraging their entrepreneurship and increasing their income.