Shanghai, November 2023 - Sodexo, a global leader in services that improve Quality of Life, has appointed Isabelle HANNEDOUCHE as Managing Director of Sodexo Greater China.
With a legacy of 28 years of operation in the country, Sodexo remains committed to enhancing the quality of life at every stage – from work to healthcare, education, and leisure. By offering sustainable food solutions and creating memorable experiences, Sodexo contributes to the well-being and success of people, fostering a healthier, more productive, and balanced life.
In line with its unwavering mission, Sodexo China is delighted to announce the appointment of Isabelle HANNEDOUCHE as the new Managing Director for Sodexo Greater China. Isabelle brings a wealth of experience and expertise to her role, having demonstrated remarkable leadership throughout her career. As the head of Sodexo Greater China, Isabelle is entrusted with the pivotal responsibility of propelling the company to new heights, overseeing a dedicated team of 17,000 employees from over 750 sites, serving over 1 million consumers across the country.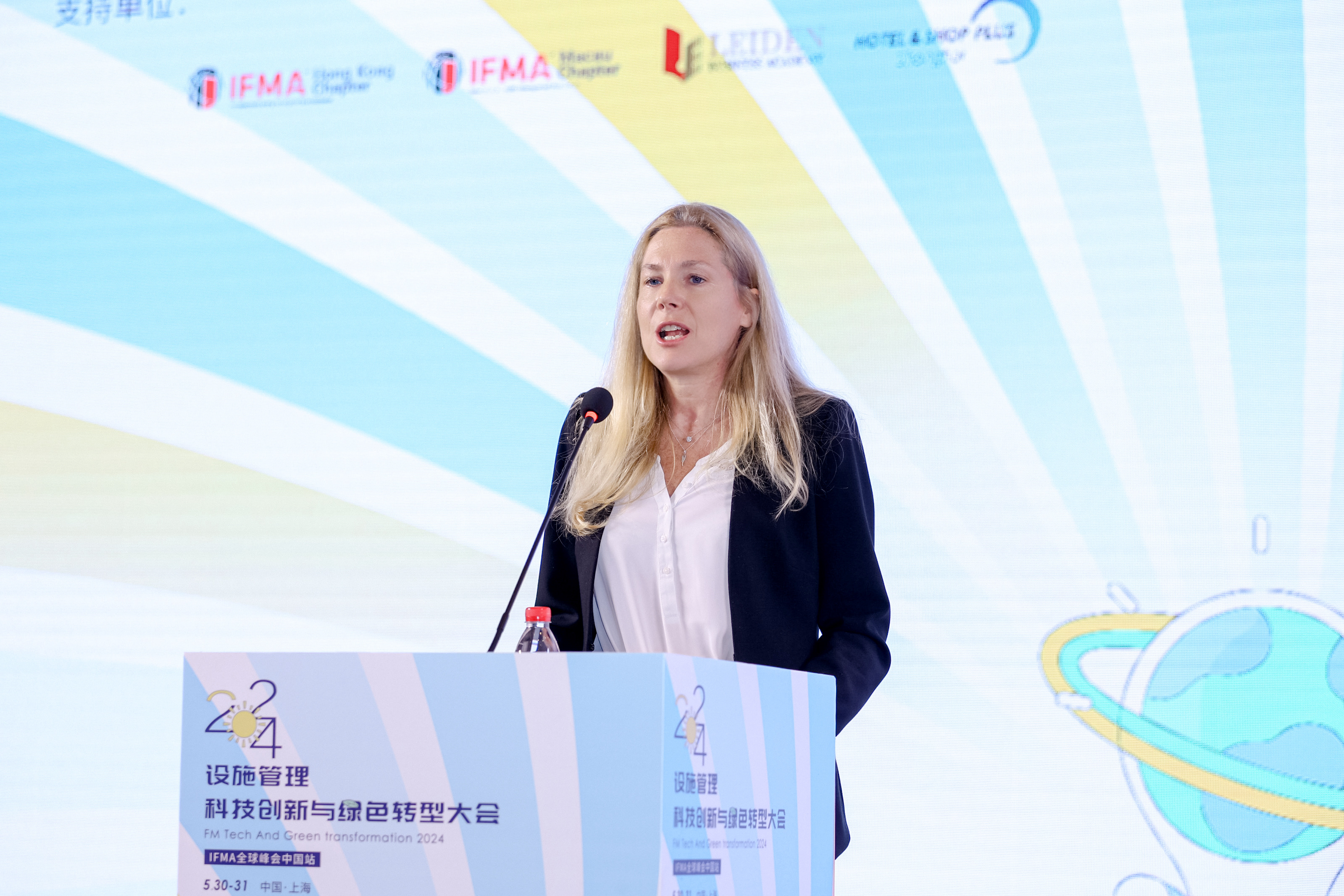 Isabelle HANNEDOUCHE(韩意莎), Managing Director of Sodexo Greater China said: "I've always been captivated by the vibrant energy, remarkable speed, and exceptional agility of China. Therefore, I wholeheartedly support the idea of "In China, for China," believing in harnessing local capabilities to identify new opportunities. I'm enthusiastic about becoming a part of this dynamic environment and making a meaningful contribution."
With Isabelle HANNEDOUCHE at the helm, Sodexo Greater China looks forward to achieving new milestones and expanding its impact on improving quality of life across the country.
Biography of Isabelle HANNEDOUCHE
Isabelle joined Sodexo in 2004 and has since undertaken a range of operational and strategic roles, consistently showcasing exceptional leadership and driving operational excellence. She has notably spearheaded initiatives to enhance contract management and operational performance on-site. As a testament to her achievements, Isabelle and her team were recognized by PEX Network with the Best Enterprise-Wide Transformation Project award for their outstanding work on the Site Management System deployment.
Subsequently, Isabelle assumed leadership of the Service Operations teams in Continental Europe, where she collaborated closely with segment leaders to implement innovative strategies and drive pivotal initiatives.
In her most recent role, Isabelle served as the Strategic Growth Officer for Corporate Service. Here, she took the lead in developing comprehensive go-to-market strategies for the Corporate Services segments across all regions of the group.
Isabelle's linguistic versatility includes proficiency in French, English, German, and Italian and she has an engineering background in agronomics science from ENSAR in Rennes.