Sodexo, world leader in Quality of Life services, attended the international sports conference Sports Connects, organized by Branded in Mission Hills Dongguan, China. With the aim "to be the gateway to connect with China's new sports business power players", the conference attracted more than 300 senior executives from the global and Chinese sports industry.
Thomas OUDART, Vice President for Business Development, Sodexo Sports & Leisure APAC, was invited by iSportconnect to join the roundtable discussion and reinforced the commitment to improving the Quality of Life services in the sports sector in China.
Thomas OUDART, said:"Sodexo is honored to take the opportunity to share our insight in international sporting events and venue management experience around the world. We work closely with architects and event organizers to design enjoyable fans and hospitality experience on match and non-match day. We are committed in bringing our innovations and shared goals with local partners to create a major difference on sports experiences in China by improving their revenue and commercial success."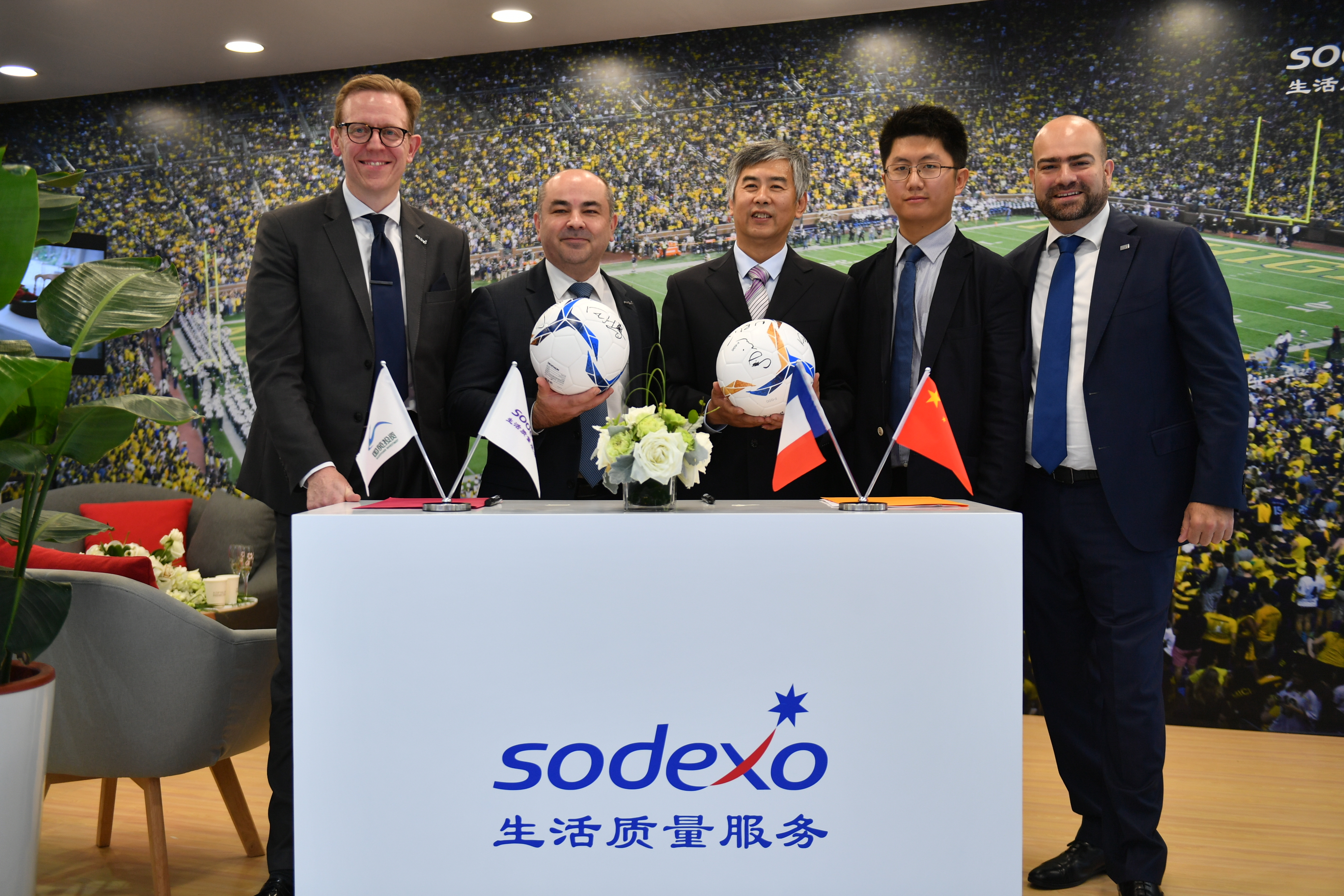 Sodexo China signed a Memorandum of Understanding on cooperation with Beijing Guoyuan
On November 6th, Sodexo China signed a Memorandum of Understanding on cooperation with Beijing Guoyuan, a large-scale state-owned company, at the first China International Import Expo. Through the mutually beneficial cooperation and respective resource, Sodexo China will work together with Guoyuan on catering and facilities management services for sports venue. Sodexo China will help to further improve the integrated facilities management service level of National Football Center as well as the overall planning and design of the related catering services. In this November, Sodexo also became the managing agent of the International Festival of Extreme Sports (FISE) Chengdu Station, to provide professional management consultancy to this world's largest and most prestigious comprehensive extreme sports event. In addition, Sodexo China signed a partnership with Beijing Railway High-Speed TianYou Hotel Group, reached the consensus to bring high quality catering service experience and quality of life for professional sports events and activities athletes and participants.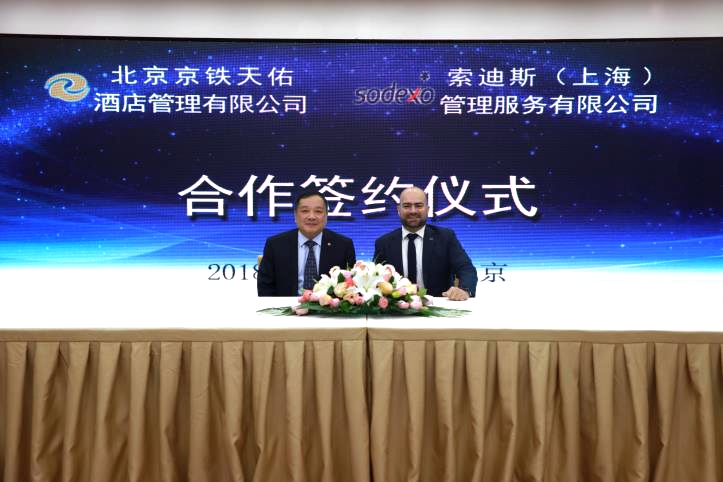 Sodexo China signed partnership with Beijing Railway High-Speed TianYou Hotel Group
Thomas OUDART mentioned that, "We established Sodexo Sports & Leisure in China couple months ago and we're very excited to win these opportunities to serve the China market. Chinese fans are looking for best-in-class experiences and China to host major international sporting events. At Sodexo we are exploring the market potential and ready to engage further to fulfill the commitment to improve the Quality of Life services and experience in sports and leisure here in China."
Sodexo Sports & Leisure is a strategic segment for Sodexo Group. This segment covers, in France and around the world, major activities related to the management of prestige, cultural and sporting venues, and major events. As owner of prestigious sites and brands (Le Lido de Paris, Lenôtre, Le Pré Catelan, Bateaux Parisiens, Yachts de Paris…) or as a strategic partner to its clients, exceptional venues and events (the restaurants of the Eiffel tower, the Maisons de Prestige, Roland Garros, the Tour de France, the Dakar Rally, La Seine Musicale, the Royal Ascot, the Rugby World Cup…).