Belen Moscoso Del Prado, Sodexo Group Chief Digital and Innovation Officer was interviewed by CEO&CIO, said, "Innovation everywhere is our philosophy and also an underlying part rooted in Sodexo culture. Digitalization acts as a bridge for us to communicate with consumers. We can leverage digitalization to measure their needs and offer services as well."
This article was published on CEO&CIO by journalist ZHENG Yue.
Technology brings new ways of working and also challenges for corresponding services
Located in Stockholm, there is a 2,200㎡ office, including 440 agile workplaces. With collaboration spaces and hot desk areas, desk ratio turns into 1:7 rather than the previous 1:1 ratio. Use of data and analysis supports management - from managing calendars to checking the weather or the daily cafeteria menu.
Here is designed to demonstrate the interdependencies of people and workplace - "intelligently connecting data to improve the workplace experience and reduce costs". This is Sodexo Nordic House, an agile office and also innovation center for Sodexo Central Nordic team.
Founded in 1966 in France, Sodexo is one of the largest integrated facilities management company in the world. Belen Moscoso Del Prado, Sodexo Group Chief Digital and Innovation Officer said that Sodexo Nordic House acts as a laboratory for Sodexo to observe workplace trends, and an enabler to launch mature products and services to markets after being experimented here.
One typical example is that telephone booth alike room is designed, considering the needs when people want to have a call in office and seek for quiet space. While for meeting not that serious like one-to-one catch-up or brainstorming, there's also specially-designed space. Sodexo also tests sensors' functions targeted on different infrastructure.
Gen Z
2018 Global Workplace Trends Report released by Sodexo, which proposes seven major trends facilitating corporate changes. Since 2012, Sodexo has been launching this Report each year, to help companies understand key trends and drive application.
Most companies recognize that their success depends not only on attracting the "best and the brightest" talent, but also on retaining, motivating and engaging employees through a workplace experience and culture that allows them to thrive. However, this does not always translate into the realities routinely experienced by millions of employees across the globe.
2018 seven workplace trends include Getting Ready for Gen Z, the Internet of Things: Shaping the Future Workplace, Human Capital Management 3.0, Creating the Emotional Intelligent Workplace, Re-imagining Resources in the Sharing Economy, Moving the Needle on Gender Balance, and Employees: New Change Agents for Corporate Responsibility.
How can the Internet of Things shape workplace? Working unit can be managed by access and punch-in system to meet the needs of mobility staff; greeting robots and smart conference room with voice control offer more convenient service experience with human touch. Actually, as IoT develops, workplace experience will be enhanced in many aspects, for example, smart control on canteen with data accumulation from menus to dishes, will optimize consumer dining experience.
Another fact is the multi-generation integration in workforce. In some workplace, four generations work together with distinct differences, especially Gen Z and the millennials. Gen Z wish workplace could be like home and they have blurred the boundary between work and life, which will influence how we analyze the future workplace trends. Meanwhile, well-being is another focus of Gen Z. They pay attention to mental health and prefer to work under the guidance of mentors. They would like to work in different departments to enrich experience as well.
In this society, people are tending to prefer workplace not like an "office", under which occasion we have to consider how to better inherit company culture. Enterprises need to make new ways of working available to employees instead of constraining them to work in "office". Belen said," Now, everyone has long-distance business trip and someone prefers working at home, therefore we are paying attention on how to improve equipment for those work at home, for example, to provide basic technical and food support. We will further integrate resources and equip employees with ample resources for both individually working and co-working staff. We are committed to improving their work and quality of life no matter where they work."
Considering the reality that the larger number of staff have preference for working at home, people shall rethink the workplace layout. Co-working is not only sharing desk but also has to evaluate how to make full use of workplace in every working day. Office can be decorated more like home to improve employee engagement. "In this process, digitalization acts as a bridge for us to communicate with consumers. We can leverage digitalization to measure their needs and offer services as well." Belen said.
Looking for Innovation
For digitalization, Sodexo prefers to cooperate with innovative companies. Sodexo always opens to innovation and seeks for collaboration with incubators and startups. Sodexo has partnered with XNode, an innovation incubator to pilot and launch some innovation projects. Sodexo Group operates in around 80 countries around the world and attaches great value on digital and innovation.
In China, on the one hand, Sodexo cooperates with incubators and startups to incubate some projects to feed Sodexo Group service capability expansion; on the other hand, as Sodexo has business all over the world, different new technologies are experimented in different territories and the successful ones will be promoted to the globe. For instance, Sodexo is working on promoting and implementing the tested technologies in France or Europe to China and even the whole Asia Pacific. These two aspects foster interactive development and innovation. Belen mentioned, "Innovation everywhere is our philosophy and also an underlying part rooted in Sodexo culture."
In addition, Sodexo Group establishes its strategic venture capital vehicle, Sodexo Ventures, to support startup innovation. Sodexo Ventures focuses on startups whose business covering quality of life, which is well connected to the mission of Sodexo. This venture capital vehicle offers investment, client resource, international network, etc. to realize win-win result. For example, some Chinese startups may have strong momentum in domestic market while may run into some barriers in international market, while Sodexo can leverage its resource to set up the bridge.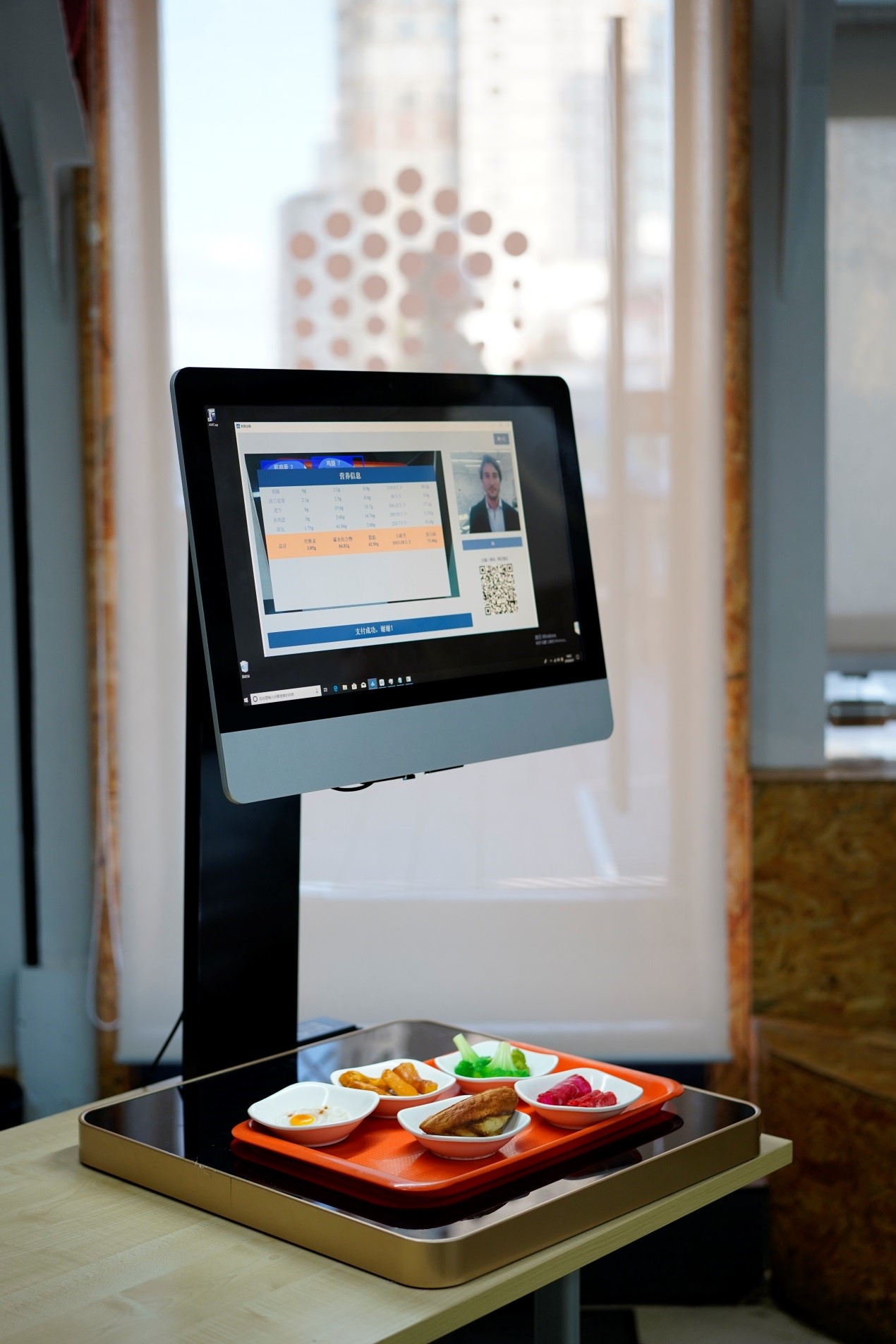 On 2018 Viva Technology in France Paris this May, two China AI technologies were invited to present on Sodexo booth. The catering self-checkout system and smart retail system from China caught great limelight, including European clients and investors. These two China technologies harvested more client resource from the exhibition since many European and French CEO attended there.
Sodexo China Digital and Innovation Director Cheney GUO introduced that one of the technologies is a startup specializing in catering self-checkout system, whose crew is from Shanghai Jiao Tong University. As big companies are with large amount of employees, bringing the problem that dining would consume staff a lot of time to join the queue in crowded canteen. This startup is engaged to offering solution to solve this problem which can also save labor cost for business. Since 2017 Sodexo set up China digital team, it has developed16 innovative projects in China, to tackle clients' pain points in digital and innovative ways, and further bring brand new digital experience for consumers and terminal users.