Beijing, December 15, 2017-December 14, Sodexo, world leader in Quality of Life Services attended "'Innovation Defines the Future' China Innovation Summit 2017" organized by The Economic Observers, and was awarded "2017 China's Most Committed Innovative Company". Cheney GUO, Digital Head of Sodexo China, was invited to deliver a speech with the subject of "Seize the Future Journey, Digitization Drives Quality of Life Services".
"As the only supplier capable of providing integrated facilities management services in China, Sodexo China hopes to improve our traditional service mode of more than 20 years in China through digital transformation." Cheney GUO, Digital Head of Sodexo China, mentioned in his speech, "We have defined 'Service 3.0', the future service concept, aiming at integration of consumer big data analysis, robotic services, urban farm etc. high-tech smart mode, to create a people-centered and flexible work space. Achieve the sustainability of innovation, help to further enhance the quality of life by two measures, boosting internal innovation culture and creating open innovation mindset."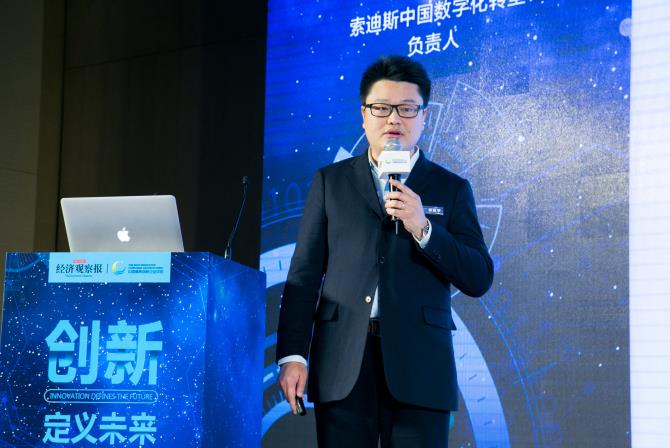 Cheney GUO, Digital Head of Sodexo China, gave a speech
Based on its sound corporate innovation mechanism and great breakthroughs in digital transformation, Sodexo China was awarded this "China's Most Committed Innovation Company". Sodexo China organized its Innovation Committee and formally kicked off the digitalization process at the beginning of 2017 backed up by its innovation genes which have been deeply rooted in its blood for 50 years globally and 20-year local experience in practice. In the following 10 months, an innovation fundamental eco-system has been set up via fostering internal digital and innovation culture, cultivating innovation-mindset of employees, exploring cooperation opportunities with external start-ups, etc. and series of innovation programs have been deployed and implemented into practice, such as Virtual Reality Safety Kitchen Training, service robots, facility management service App, catering service App and small repair App, etc.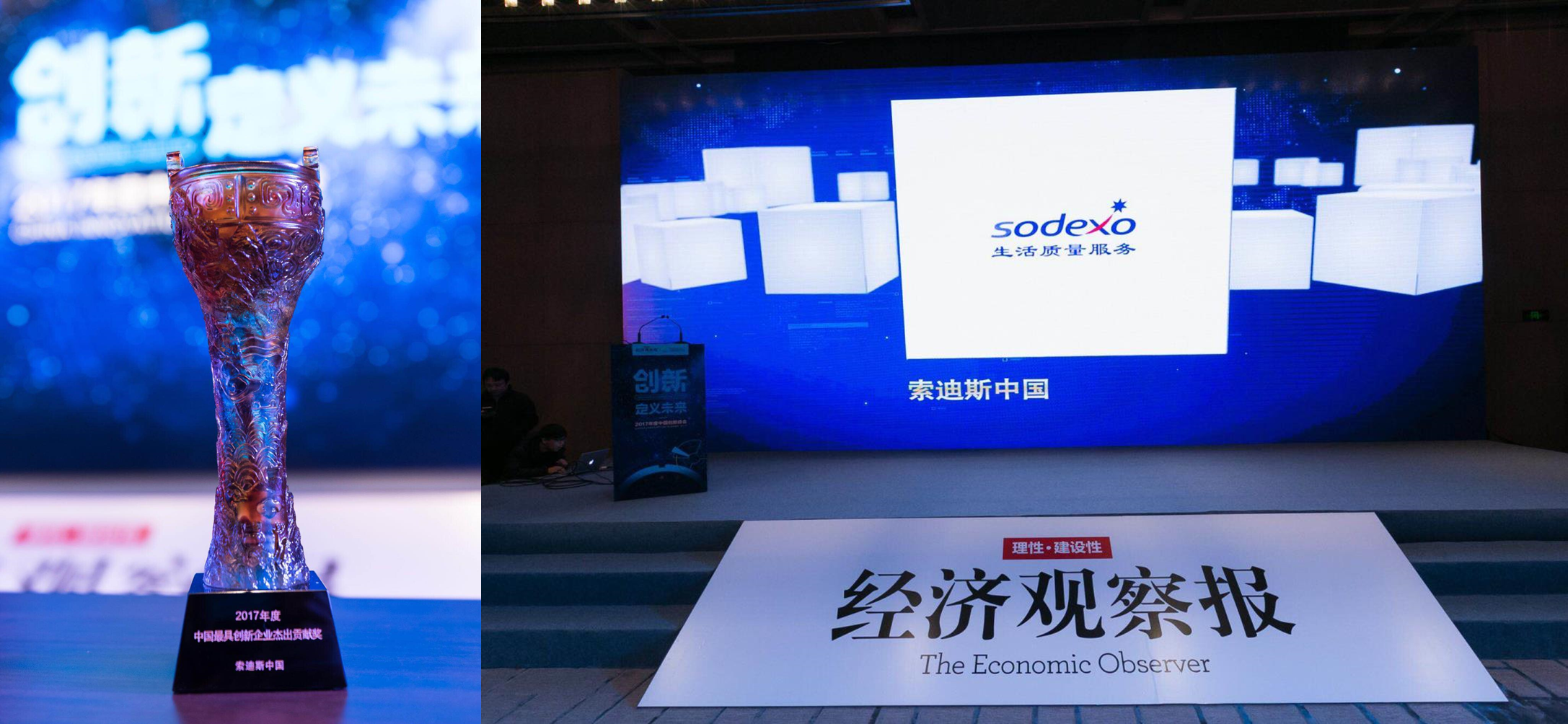 Sodexo China was awarded "China's Most Committed Innovation Company"
Bruno VAQUETTE, Country President of Sodexo China said:" It's a great honor for Sodexo to be awarded as one of the Most Committed Innovative Company in China, showing recognition for Sodexo's innovation and digitalization progress from domestic authoritative media, public as well. As the first region to implement Group's digitalization strategy, Sodexo China's digitalization is an important part of Sodexo Group's digitalization strategic map. Through this splendid innovation journey, we are expecting a stage where we can combine our high-standard professional service expertise, best practices backed up with scientific proof, customized on-site services solutions with mature cutting-edge technology, therefore bringing more diversified, intelligent and convenient Quality of Life services to China's clients and consumers."