Shanghai, April 1, 2021 - On March 30th, with the theme of "Pioneering New Growth, Spurring Fresh Vitality", the 2021 Guangzhou Annual Investment Conference China sponsored by Guangzhou Municipal People's Government was held at Yuexiu International Convention Center. Martin Boden, President of Sodexo Greater China, a world leader in quality of life services, attended the conference and delivered a speech.
The conference, attracting more than 600 guests from over 460 enterprises and organizations in 35 countries and regions around the globe, and offered a vital platform to discuss opportunities in the Guangdong-Hong Kong-Macao Greater Bay Area (Greater Bay Area) and Guangzhou amid the establishment of a "dual circulation" development pattern in which domestic economic cycle plays a leading role while international economic cycle remains its extension and supplement, in order to boost the global economic recovery in the post-pandemic era and after the pandemic.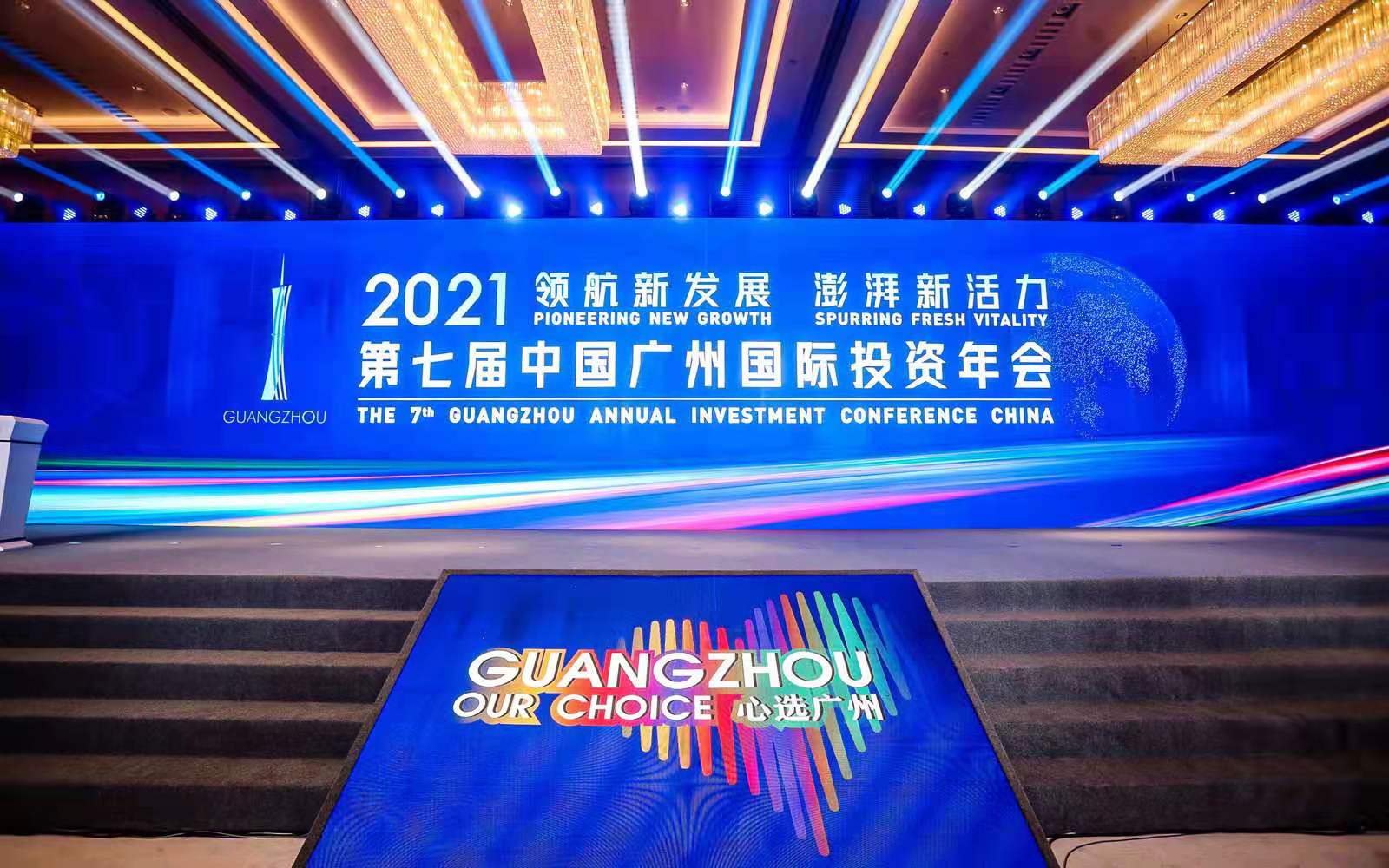 Active participation in Greater Bay Area's construction and facilitation of Guangzhou's new growth
During the conference, Martin Boden mentioned that, Guangzhou has always been one of the most important strategic markets for Sodexo in China, and a key bridgehead for the development in the South China market and the Greater Bay Area. Sodexo looks forward to continuing discussions with the Guangzhou Municipal People's Government and various partners on catering and facilities management services, to strengthen Sodexo's service resources and capabilities in South China market. Sodexo sincerely hopes to provide high-quality and bountiful life services for all foreign-funded, private, and state-owned enterprises that invest in Guangzhou, as well as schools, hospitals, etc.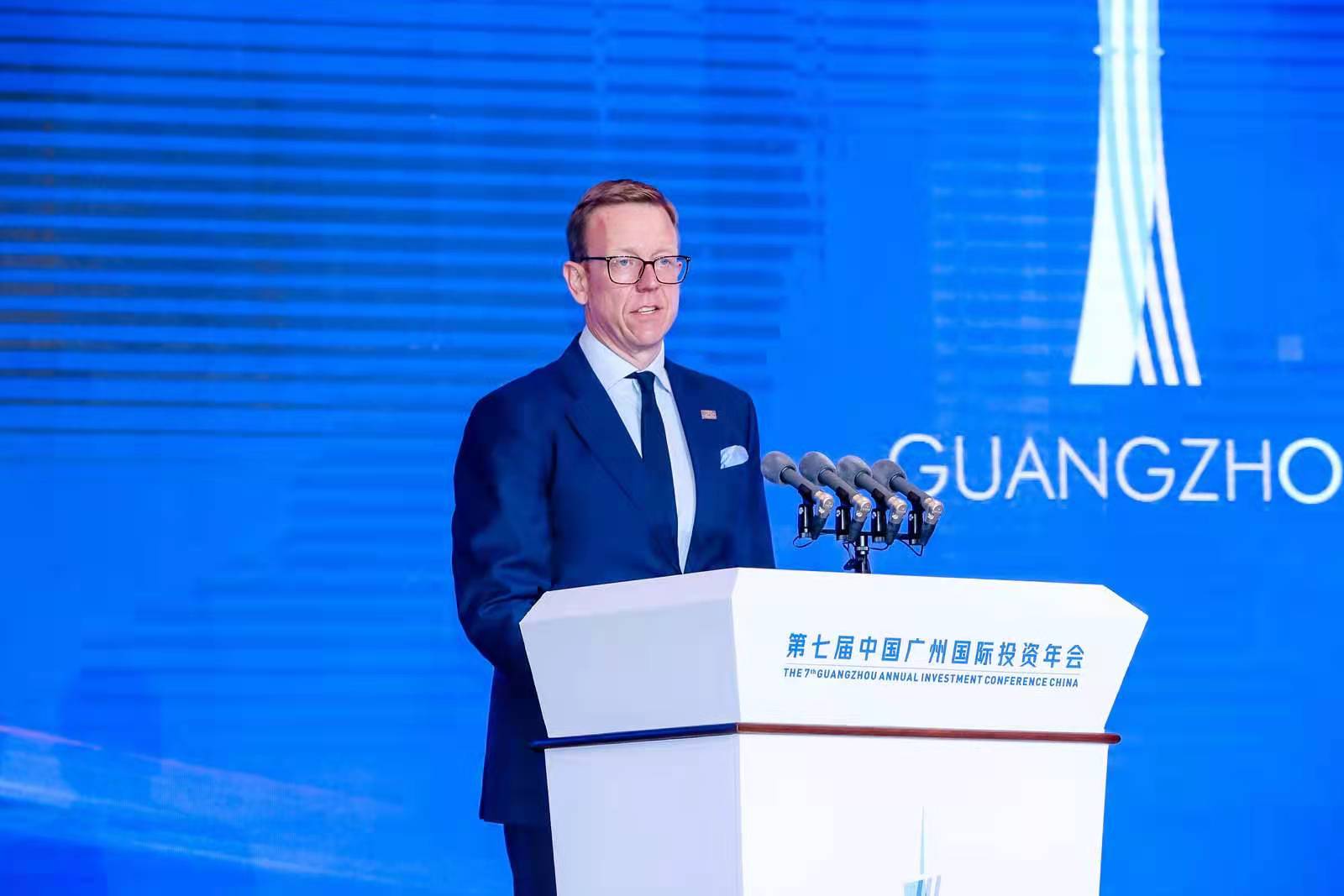 In order to embrace these new opportunities, Sodexo will have to continue investments in capabilities and training of our employees to meet the challenges these industries will present. Employee training and development has always been central to Sodexo's business here in China, and we are committed to generate continued opportunities for our employees as the market continues to grow and new opportunities are identified.
Sodexo also recognize the need to adapt our services in the digital age and will enhance our new catering service capabilities through new service applications, artificial intelligence, and robotics to satisfy the changing needs of our clients and consumers in food services and facilities management.
Tackling development challenges and tapping into the Greater Bay Area market
During the conference, Zhang Shuofu, the Communist Party Secretary of Guangzhou, met with Martin Boden, President, Sodexo Greater China, and his delegation. Zhang Shuofu introduced the economic and social development of Guangzhou. He said that Guangzhou is building a new growth pattern under the new development philosophy at a new stage of development. He hopes that enterprises will pay attention to invest in, and deeply explore the Guangzhou market, and advance in-depth cooperation to win a better future together.
Martin Boden, President, Sodexo Greater China, said "Since entering the Guangzhou market in 1997, Sodexo has been committed to providing localized catering and facilities management services for our clients and consumers in Guangzhou and the surrounding city clusters. We are deeply inspired by the achievements we've made in Guangzhou and are confident in the city's development opportunities. We will continue to deepen our efforts in Guangzhou and the Greater Bay Area, and gradually introduce Sodexo's rich experience in global operations and diverse solutions through various forms, including strategic cooperation with business partners, aiming to contribute to local economic growth and bring more diversified services and experiences to local consumers."
A land of opportunities to work together for future growth
During the conference, Sodexo and the Lingnan Group held a friendly meeting, where the Sodexo delegation led by Martin Boden and Liang Lingfeng, General Manager of the Lingnan Group, and other executives of the Group conducted in-depth exchanges and discussions on strategic cooperation and cooperation projects.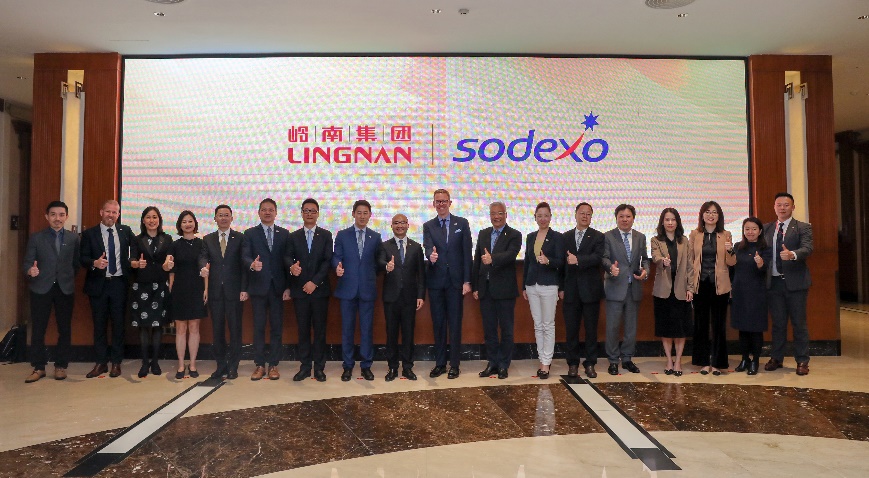 Since we share the same values -- providing superior quality of life services, both parties expected to leverage each other's advantages in resources for extensive cooperation in many fields, including on-site services, benefits and rewards services, and the building of tourist destinations. The two sides will jointly launch products and services that meet new consumer needs and habits and bring Chinese consumers & clients experiences and services that are more responsive to their needs.