Hong Kong, 5 September 2018 – The University of Hong Kong (HKU) and Sodexo (Hong Kong) Limited have signed a five-plus-two-year contract to operate and manage 10 catering outlets across HKU. This is a pioneering move by HKU under its SMARTER@HKU Programme to implement a cohesive and comprehensive approach to campus catering services.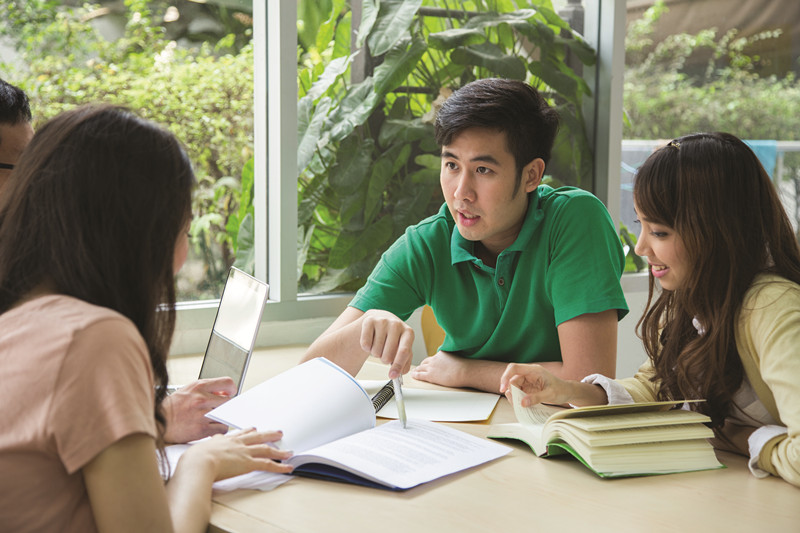 The outlets will provide fresh food prepared and cooked by an on-campus culinary team, options that cater for special dietary needs and a welcoming environment for students and staff to dine and socialise. Highlights include regional Chinese cuisine at EAT and regional Asian cuisine at Pan Asian strEAT Food; burgers, vegetarian and vegan food at OBC Grill; and nutritionally tailored items for athletes at The Circuit (kiosk located at the Stanley Ho Sports Centre). The menus will be supported by Sodexo nutritionists to ensure a good balance of healthy meals.
Dr. Steven Cannon, Executive Vice-President (Administration & Finance), The University of Hong Kong, remarked, "This new concept was developed after we heard from our students and staff that they would like a wider variety of food choices, better quality and a greater degree of consistency in the services across the outlets. The new model is also a significant initiative of the SMARTER@HKU Programme that the University launched to modernise professional services, with campus catering being one of the major components. We look forward to seeing this joint effort with Sodexo bringing an enhanced dining experience to the HKU community."
Colm O'Mahony, CEO Education Asia Pacific, Sodexo, remarked, "Sodexo is intimately familiar with the lifestyle needs of the community, in particular students in universities and educational institutions, having worked and partnered with leading institutions globally. Now with a bird's eye view on food services at all 10 outlets of HKU and synchronised efforts with the HKU team, Sodexo can ensure consistent quality and excitement in our offerings and enhance the overall experience. We are heartened by the confidence placed in us by HKU, and look forward to co-creating memorable journeys for the academic population."
Introducing Digital Solutions
Sodexo will develop digital solutions progressively to provide convenience to the HKU community. For instance, students and staff running on packed schedules can use a web-based platform to check out meals of the day and see what food is on offer and where, so that they will be fully informed and save time. Furthermore, they will be able to give feedback in real time for service improvement.
Light on the Environment
HKU and Sodexo will work closely together to further advance the sustainability agenda to minimise food waste as well as other waste through recycling initiatives and reduce consumption on water and energy resources. This is in line with HKU's sustainability strategy and Sodexo's own Better Tomorrow commitments.
The majority of the new outlets will open their doors in September and October 2018 and this progressive roll-out will be completed by early 2019. Sodexo will also offer to extend its catering services to the variety of events that regularly take place across HKU campus including conferences and high table dinners, ensuring a varied dining experience.
About The University of Hong Kong
The University of Hong Kong (HKU) is the first and oldest institution of higher learning in Hong Kong, and was founded in 1911, incorporating the Hong Kong College of Medicine (est. 1887). For over a century, the University has dedicated itself to creating knowledge, providing education, and serving society. It has grown with Hong Kong and generations of its graduates have helped shape the city from which the University takes its name. Today, HKU has an established worldwide reputation for being a research-led comprehensive University with ten Faculties and a strong commitment to intellectual freedom, liberty and diversity.
HKU strives to attract and nurture outstanding scholars through excellence and innovation in its teaching and learning, research and knowledge exchange activities. Regarded as Asia's Global University, HKU is a diverse community of over 30,000 students, including about 9,000 students from more than 100 countries around the world, and half of its academic staff are international faculty. HKU's research areas and themes reflect a broad range of issues and bring together experts from diverse disciplines. The University has academic partnerships with over 300 universities and research institutes around the world. The University has 111 professors ranking in the top 1% scientists globally and conducts cutting-edge work in many fields.
---
To read the full version of the press release, please download the PDF: