Beijing, July 31, 2018—Sodexo, world leader in Quality of Life services, as one of the founding members, presented at the launching ceremony of the International Labor Organization Global Business and Disability Network-China Chapter(GBDN-China Chapter), aiming to make ongoing contribution on helping the disabled be better accepted by the China's business society, uproot barriers while elevate efficiency.
Richard LI, Segment Director of Corporate Services, Sodexo China was invited and gave a speech. Sodexo has been named that "Change the World" by FORTUNE, thanks to the impact on Human Rights and Social Justice of the initiatives and policies for people with disabilities. In China, since 2013, Sodexo China has been actively working with Disabled Persons' Federation of various regions, special education schools and special vocational schools to form corporate-school collaboration. So far, it has employed 95 disabled employees, serving in more than 50 sites with the retention rate of 70% in the four years, and among them 10% has been promoted. 2017, Sodexo joined hands with ihear, a platform focusing on serving deaf and mute, launched Barista public training program, offering deaf with barista training freely and help them to find suitable jobs and better integrate with the society.
Richard LI, Segment Director of Corporate Services, Sodexo China
From caring, paying attention to their growing, offering vocational training and encouraging to earn promotion, on the career path of the disabled employees, Sodexo accompanies them from the beginning to going much further: regularly visiting the disabled employees and their home, learning about their daily life, holding discussion to better communicate and mentor, providing vocational training, and regulating benefits & promotion policies. Because of such vision and efforts, Sodexo was given the name of Disability-inclusive Company of Changning, Shanghai; Bronze medal of Disability-inclusive Company of Huangpu, Shanghai; Top 100 Excellent Enterprise to Increase Employment in Jing'an, Shanghai, etc.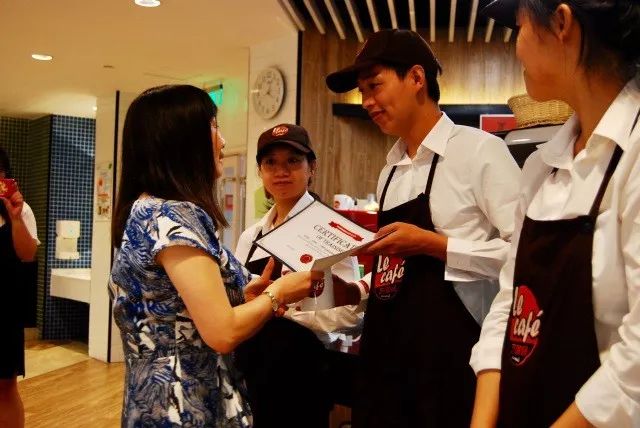 Sodexo Barista Public Training Program
Sodexo, together with other China's employers, like China.com.cn, and multinational corporates such as Carrefour, IBM, J.P. Morgan and L'Oréal, etc., succeeded the official launch of GBDN-China Chapter. By building this platform linking public organization with private enterprises, all founding members of GBDN-China will advance the disabled integrated employment project with the joint efforts from national employer network, corporate network, the disabled organization and the government, providing tools and solutions on employment and career development of China's disabled employees, enabling more disabled to realize self-value and meanwhile, let them be the precious treasure of employers and offer fresh and diversified angels for corporates.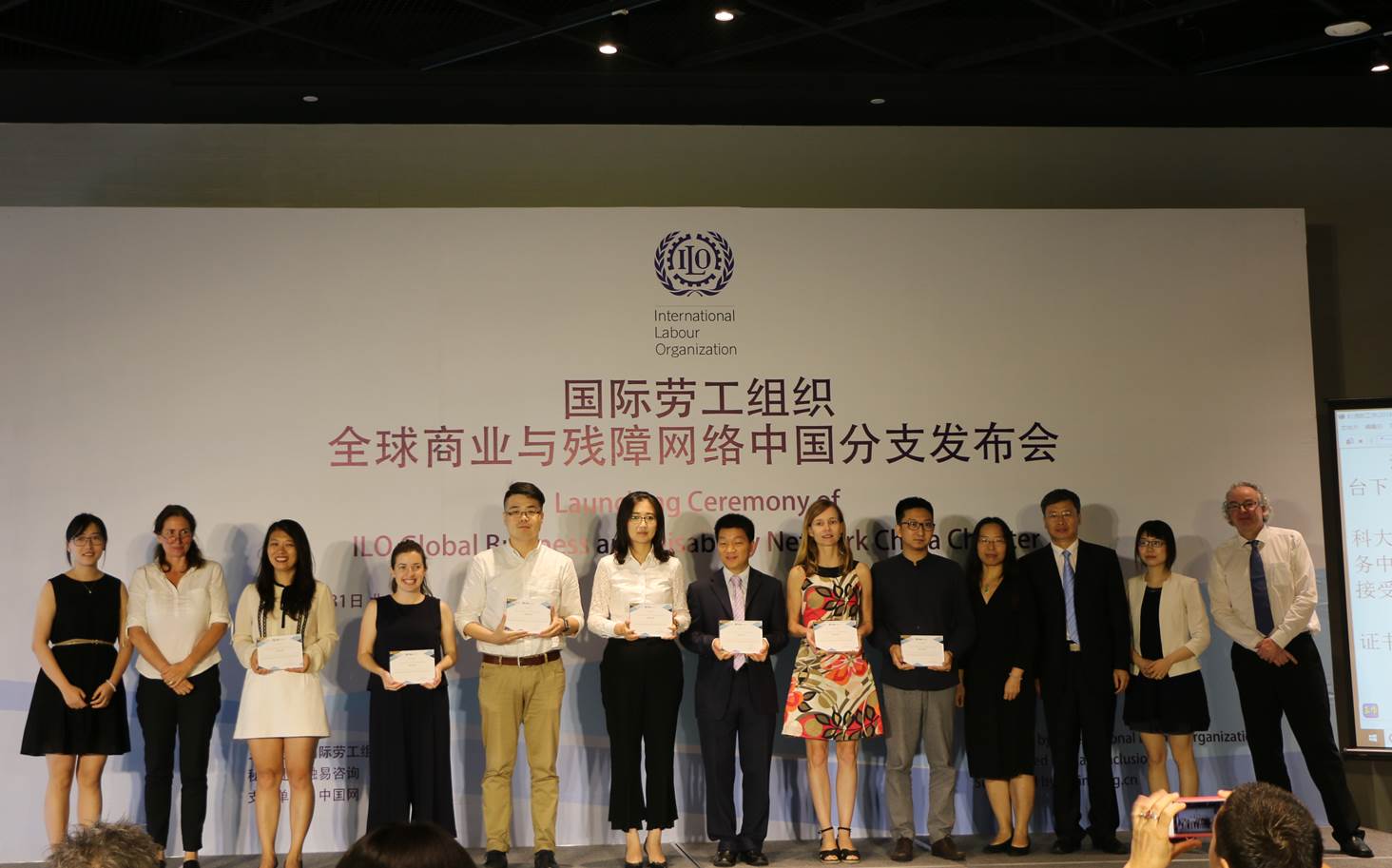 Sodexo China was issued the founding member certificate of GBDN-China Chapter, Alice ZHANG,
APAC Diversity and Inclusion leader took photograph with other member representatives
Stefan Tromel, a senior disability expert of ILO, said: "We are very pleased to work with GBDN-China's members. Our efforts will greatly contribute to the realization of sustainable development goals in China, ensuring no countries are left behind on disability. There are 85 million persons with disabilities in China, amounting the world's 10%. Therefore, our success in China not only enriches experience of Global Business and Disability Network, but also expands our partnership with all the members around the world."
Learn more about Global Business and Disability Network-China Chapter, please refer to: http://www.ilo.org/beijing/what-we-do/events-and-meetings/WCMS_634673/lang--zh/index.htm