Sodexo, world leader in Quality of Life Services, recently attended the 2nd China International Silver Industry Exhibition (SIC) held in Guangzhou and hosted a special forum on Partnering: An Opportunity for Enhancement of Senior Living Experience.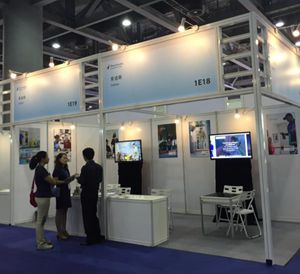 As the speaker of the forum, Grace Han, Health Care Segment Director, Sodexo China, proposed solutions to address the dual pressures of service quality and performance faced by senior care institutions and elaborated on the importance of finding the right partners to improve senior living experience and the performance of senior living institutions.  
 
At the forum, Grace Han first introduced the case of Qian Liqun, a retired professor of Peking University. Professor Qian chose to sell his apartment to fund his life in a senior living community. "The analysis of seniors' expectations for quality of life can help us get a better understanding of the causes of current market performance and the direction for future improvement. Target consumers' expectations for mid and high-end senior living communities and institutions mainly focus on their ability to provide professional healthcare and life-enriching activities," said Grace.  
To meet this market demand, Sodexo believes the future trend of senior market will be focusing on senior living experience and seniors' quality of life, which are reflected in the following three areas:
Providing services and amenities to meet the various expectations of today's seniors, including health spas, theaters, entertainment venues and restaurant-style dinning.

Delivering quality care and services, by recruiting and retaining highly qualified and skilled staff.

Leveraging technology to develop and design seniors-friendly technologies, products and services, to lower costs, enhance care and increase staff efficiency.
Sodexo is now providing customized solutions for approximately 3,000 seniors care sites in 23 countries, covering such services as food and nutrition, facilities management and health and wellness. As for the difficulty in finding the balance between service quality and performance raised by a number of senior care organizations, Grace said: "senior care is a global issue, and these challenges are also quite common in Europe and the U.S." Based on Sodexo's operating experiences in Europe and the U.S., Grace recommended China's senior care organizations and service outsourcing companies to reach consensus on the following key benefits so as to seize new development opportunities:
 
- Cost Savings
- Operational Efficiency
- Industry Expertise
- Reinvention
- Access To Resources
- Partnership Options
- Human Resource Administration
- Employee Fulfillment
- Resident Satisfaction