Sodexo, world leader in Quality of Life services, has been recognized by the European Network Against Racism (ENAR) Foundation. This award recognizes Sodexo's commitment to recruiting, employing and integrating people from different cultures and backgrounds, a key priority in the company's Diversity and Inclusion strategy.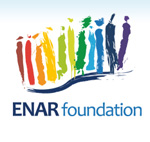 Each year, ENAR honors individuals, non-governmental organizations, public authorities and companies for their actions against racism. With this award, the Foundation recognizes Sodexo's efforts to promote diversity in Europe, including its outreach program "Promoting inclusion of all cultures and origins," based on five pillars: understanding, education, recruitment, professional development and valuing differences.
This recognition is a source of motivation for Sodexo employees, encouraging their renewed commitment throughout Europe. Each manager, working actively to implement Sodexo's action plans and promote equal opportunity at all levels, helps drive the company's competitiveness and economic performance.
Pierre Henry, CEO for On-site Services in Europe, commented: "It is an honor for Sodexo to receive this award, which recognizes long-term efforts that have been made throughout the company. Sodexo has been committed to fostering diversity and inclusion for many years: integrating minorities and people with disabilities, promoting links between generations, promoting gender equality and ensuring respect for sexual orientation and gender identities are important to our development. This award is both a recognition of the progress achieved to date, as well as an incentive to be even more effective in fighting against discrimination throughout Europe and the world."
Sodexo has received numerous recent awards in Europe for its diversity and inclusion initiatives and commitments, including:

the International Diversity Award, distinguishing Sodexo for its global Diversity and Inclusion strategy;

Sodexo was ranked sixth in 2013 in an evaluation of the SBF 120* companies most advanced in their feminization policy;

the "Disability Matters" award in France for Sodexo's actions on behalf of people with disabilities;

the "Active Aging European Award" in Belgium for Sodexo's intergenerational policy, including on behalf of the well-being of employees aged over 55.